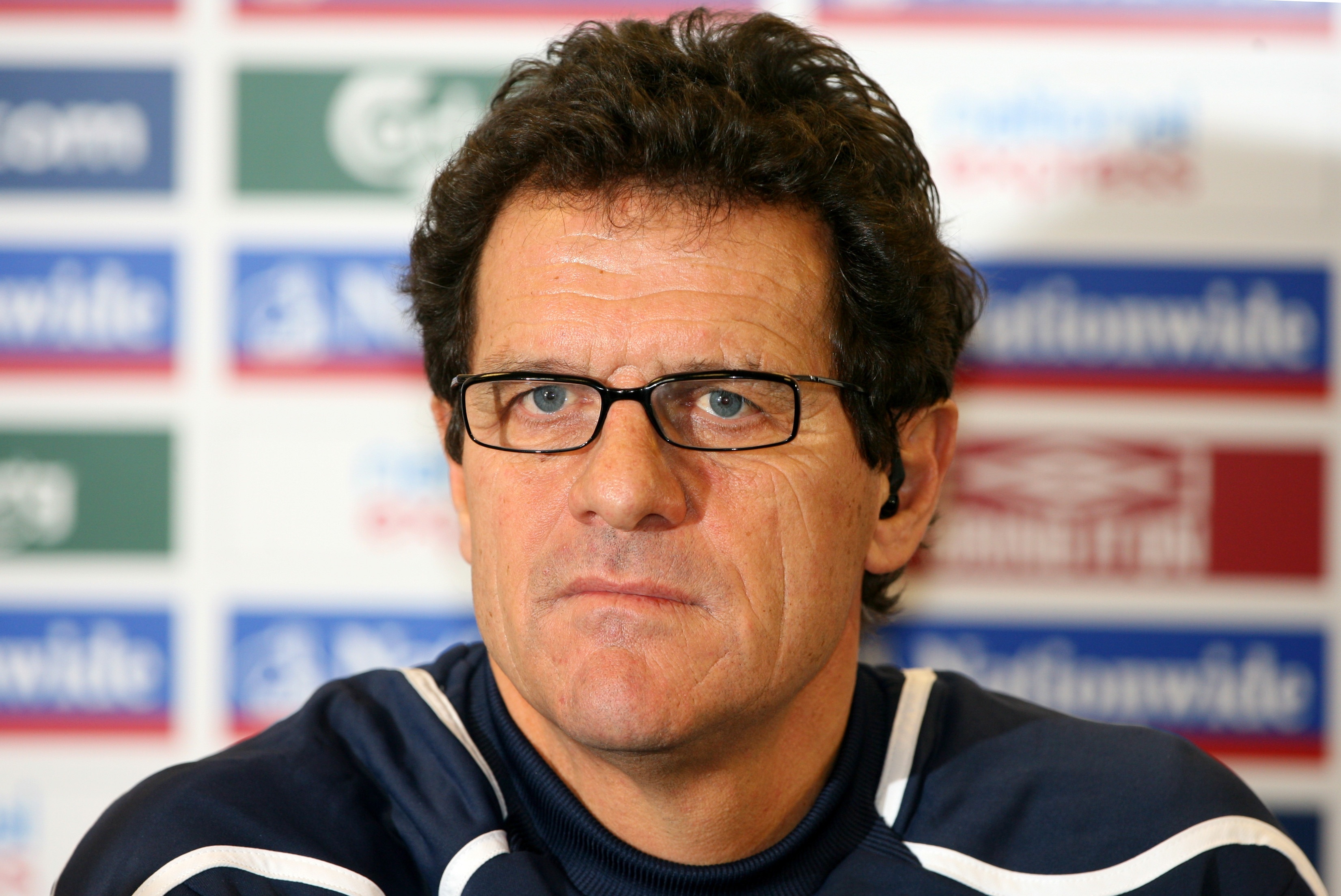 It's semi-final time today in the African Nations Cup – Egypt v Ivory Coast and Ghana v Cameroon. Click here for betting on both games!
New England manager Fabio Capello said he was impressed with his players after they kicked off his managerial reign with a 2-1 victory over Switzerland.
Jermaine Jenas scored the opening goal under Capello and although Eren Derdiyok levelled for the visitors, Shaun Wright-Phillips secured the win for England.
"I think we did some very good things and created many chances – the players did very well," Capello told BBC Sport.
"They were nervous at the start because there is pressure playing at Wembley and we need to take that off them.
"But it was important to see the team get back together and see them play well and there were lots of positives."
England produced a fitful display during the first half but Jenas' goal just before the inetrval appeared to settle the players and they looked a more coherent outfit during after the break.
"There are obviously things we need to improve on, but they scored with their first real chance so we did not do too much wrong," added Capello.
"I didn't see a lack of concentration from the players at the end – they subbed seven so they were fresher, but they still struggled to create chances.
"It was good to be at Wembley, you always feel emotions here.
"I saw the players play with their clubs and wanted to see if they could do the same things under the pressure of Wembley and they did very well."
Capello also stated that his selections would not be influenced by the fans' demands, stressing he will pick his team on form.
During a lull in the first half, a section of the crowd chanted for former captain David Beckham, who had been omitted from the squad.
"It doesn't influence me at all," said Capello. "I'm happy for them to chant David Beckham's name because he is a very good player, I know him very well.
"I'm happy they chant his name. But the things I do has nothing to do with my personal feelings. I reason about things and my decisions are borne out of my reasoning.
In addition to Beckham being absent, Michael Owen was left on the bench for the entire 90 minutes.
"I believe in order to play for England you need to be a great player, but you also need to play well as well," the Italian explained.
"Not everyone can play for their own country. At first a player needs to have the right qualities to play, then they need to be fit and in good form at that specific time.
"I think about the substitutions according to what happens on the pitch and what I see. From that I decide who to put on or leave on the pitch.
"If people perform the way I want them too I'll keep them on the pitch. If someone is struggling I'll take them off. Players are all at the same level for me and all equal.
"Winning is always good and it's important for the morale of the team, but we need to analyse everything in every game," Capello continued.
"I need to analyse the video of their goal.
"I've got an idea of how it happened and why, but from the bench you cannot see exactly. I have a couple of ideas about the type of mistakes we made. That was probably the only defensive mistake we made all game."
It's semi-final time today in the African Nations Cup – Egypt v Ivory Coast and Ghana v Cameroon. Click here for betting on both games!