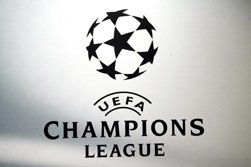 Benfica coach Ronald Koeman has tipped his team to finish top of Group D ahead of tonight's encounter with Villarreal.
"Manchester United started as favourites to win the group but they have had some bad results in recent times. If we win at home tomorrow, we have a chance of finishing top of the table," said Koeman.
"This match is not decisive because we still have two more games to play. Nevertheless, it's important for both teams because a win – especially for us – will mean moving one step closer to qualification."
Benfica's are concerned by the fitness of captain Simão, who suffered a groin strain during a midweek Portuguese Cup tie.
Geovanni returns after missing Saturday's game through injury, but Fabrizio Miccoli is unavailable, and Carlitos and Bruno Aguiar are omitted. Both sides will play in front of a relatively inexperienced goalkeeper.
Villarreal, meanwhile, are expected to start without first-choice keeper Sebastián Viera, who hurt his shoulder in the 1-1 weekend draw at Atletico Madrid. Mariano Barbosa deputises for the Uruguayan.
Also missing is César Arzo who has returned home with a tsore hroat, while Antonio Guayre is a long-term casualty. On a more positive note, Marcos Senna and Josico have both savailable after suffering minor knocks.
Villarreal coach Manuel Luis Pellegrini sees this tie as an opportunity to turn up the heat on Manchester United, who began the group as favourites but have yet to look convincing.
"Everyone thought Manchester United would go through easily, but we have seen that in footballing terms the differences in the group are minimal and that is reflected in the points the teams have," Pellegrini said.
"I think this game will not decide anything, as there are four teams who are separated by one point apiece. But the side who wins tomorrow will take an important step towards the last 16," he added.
Subscribe to World Soccer – The essential football magazine