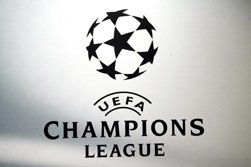 Fabio Capello has warned his team that they must improve their defending at set-pieces if they are to overcome Bayern Munich at the Stadio Delle Alpi tonight.
"Bayern are very effective on set-pieces," he said.
"Their first goal against us was bizarre but the second could have been stopped. They didn't do much else against us in Germany – the goalkeepers weren't particularly busy that night."
"Bayern have a very strong defence, they are determined and rock solid," Capello added. "But when it comes to set-pieces they are extremely good. In my opinion they are the best team in Europe in dead-ball situations. It was set-pieces that did for us, in both Munich and Milan, so we have to do something about it."
"We do need to be more determined going forward," said Capello. "When we have possession in their half, we must be more productive."
Capello has doubts over the fitness of Mauro Camoranesi, and Adrian Mutu could be asked to play wide right.
Bayern have injuries of their own with Owen Hargreaves, Bixente Lizarazu and Roque Santa Cruz all sidelined – the latter will be out for months after damaging his cruciate ligament..
"We will miss Santa Cruz," said Bayern boss Magath. "But we are pleased that [Gianluigi] Buffon is out for Juventus as we respect him a lot. We will also have to keep [Zlatan] Ibrahimovic in check as he played very well against us."
In the absence of Santa Cruz, Claudio Pizarro will play up front with misfiring Dutch striker Roy Makaay.
"Obviously when you don't score you ask yourself if you did anything wrong, or whether or not you could have done something differently," said Makaay.
"But I won't change much because, most importantly, we're winning."