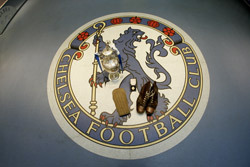 Fulhamkick off their Europa League group away at CSKA Sofia– see all the best odds here.
Chelsea have confirmed that Ron Gourlay is to succeed Peter Kenyon as the club's new chief executive.
Kenyon, who announced on Wednesday that he would be stepping down, will remain in the post until the end of the October.
Gourlay has been working as Chelsea's chief operating officer but is delighted to have been offered the opportunity to replace Kenyon.
"It is a huge honour to be offered the chance to lead Chelsea," he told the club's official website.
"We have a fantastic team both on and off the field and those teams can move us on to even greater success in the future.
"To be responsible for that is a fantastic challenge and I will be giving it my total commitment, drive and energy.
"All successful clubs strike the balance between the footballing and commercial sides and my role is to ensure this happens as it is a critical part of our strategy moving forward."
Gourlay has been with Chelsea, in a variety of roles, for the last five years, while he has more than 25 years of experience within football after previously undertaking senior roles at Manchester United and Umbro.
"Ron was the outstanding candidate for the job," said Chelsea chairman Bruce Buck.
"It was not necessary to look outside as we had someone with all the necessary attributes inside which was important as it ensures continuity and a smooth transition.
"He has the total support of the board and Roman (Abramovich) and both the football and business elements of the club will report to him.
"Ron has been a central figure in the commercial success of Chelsea in recent years and he has excellent operational experience and is thoroughly respected across the football side.
"We are absolutely confident that he can now take us forward into the next stage of our development as a club and business."
Fulhamkick off their Europa League group away at CSKA Sofia– see all the best odds here.
For more fascinating features, subscribe and save 30% and use the below link?