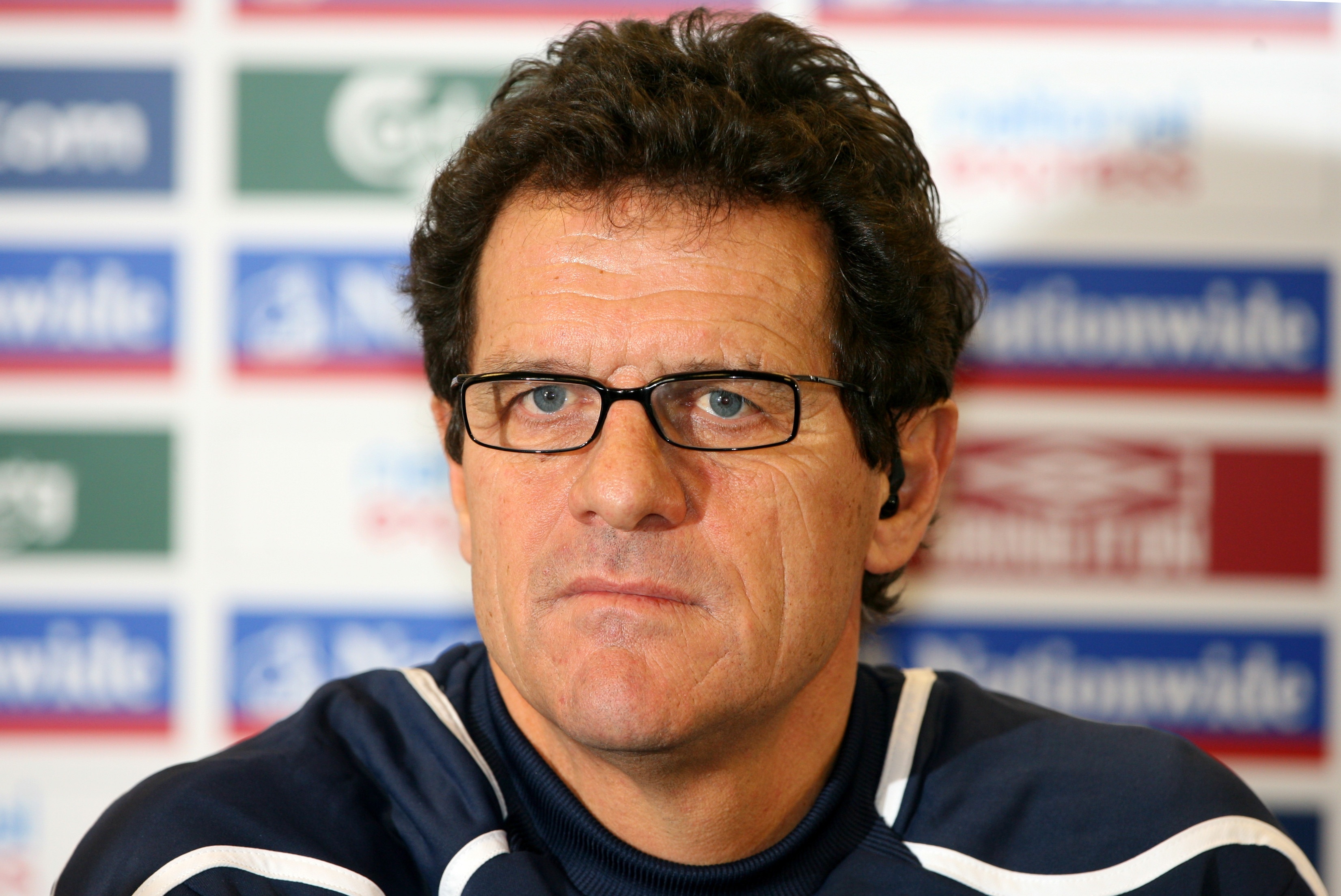 After the recent International break it's back to league business this weekend. See all the top-flight games and best price betting here.
England manager Fabio Capello insists that he is always prepared to speak to players unhappy at being omitted from the team.
England qualified for next summer's tournament with an impressive 5-1 victory over Croatia at Wembley on Wednesday.
Under Capello England have enjoyed a 100 per cent record in qualifying Group 6 and have qualified for South Africa with two games to spare.
The former Milan, Roma, Juventus and Real Madrid boss beieves the success is built upon a mutual respect with his players.
"I respect the players, the players respect me.
"This is very important. The days we stay together sometimes I speak to them individually.
"I have always said my door is open, players can come into my office.
"Three players have come to me and asked why they weren't playing. Every time I explained."
Capello also maintains that he will not be making any early decisions on his 23-man squad, for next summer's finals.
"I played the qualification for the Argentina World Cup in 1978 but I didn't go to Argentina," said Capello.
"I wasn't injured. I just wasn't good enough and I heard on TV that I was not in the squad.
"In 1974 we arrived as one of the favourites. Out of the previous 12 games, we won eight and drew four against some of the best teams in the world. But at the World Cup we played Poland, Argentina and Haiti – and then went home.
"It just shows we have to wait. It is possible all the players I selected for the last squad will be with us in South Africa.
"But the door is open for everyone and I have to decide at the time which players are in the best form."
Midas touch
Capello's impact on the previously underperforming England squad was acknowledged by Frank Lampard.
"History now says that Fabio gets all the big decisions right," he said. "He's had great success and it's not by chance. He is fantastic manager and his biggest Midas touch has been getting us working together as a team and as a unit.
You can see the results of that pretty much in every game of the qualifying round. That gives us the confidence that he will get it right at a tournament, when a decision needs to be made on team selection or on a substitution.
"We will play under a different pressure now because of the expectations, but we're a little bit immune to that – you have to be. You shouldn't get too down in the bad times or too carried away in the good.
The manager is very strong on that. When we get together, no matter what the results have been in the previous games, the manager will still keep working and still keep the discipline with us.
"There is a level-headed atmosphere because we went through quite a low two years ago but, in a way, it helps we experienced that.
Basically the same players are in the squad from those times, it's just that we're working together and we're working very hard. It shows the difference that can be made with little detail and changes."
After the recent International break it's back to league business this weekend. See all the top-flight games and best price betting here.
For more fascinating features, subscribe and save 30% and use the below link?