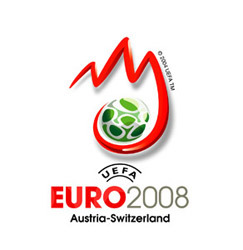 With only 13 outfield players to pick from, due to suspensions, Turkey will need a minor-miracle when they face Germany in their Euro 2008 semi-final this Wednesday. Click here for the latest odds!
Germany v Turkey – Basle – Kick-off: 19:45
Germany go into tonight's first Euro 2008 semi-final in Basel as overwhelming favourites to dispose of a fractured Turkey side, who face the possibility having just 13 outfield players available for the second most important match in their history.
The Turks will be entering their biggest game since the 2002 World Cup semi-final ravaged by injuries and suspensions as they look to continue an unlikely journey that has become the talk of the finals so far.
Despite the crises that have befallen the squad, Turkey will be encouraged by their recent record against their more illustrious rivals and will be looking to extend an unbeaten run against tonight's opposition that stretches over three games and sixteen years. The most recent encounter resulted in a 2-1 home win for Turkey in October 2005, and with a sizeable Turkish population residing in Germany there is a real edge to tonight's contest.
Turkey coach Fatih Terim has always emitted something of a military aura while patrolling the touchline, and this campaign more than any other seems to have been orchestrated from a trench. Turkey's dogged fighting spirit at these finals has been well documented and lauded all across Europe, with comebacks against Switzerland, the Czech Republic and in last week's dramatic quarter-final against Croatia catching the imagination of football fans everywhere.
However, only the most ardent and short-sighted of Turkey fans will feel let down if the walls finally collapse around Terim and his players this evening. With several influential players unavailable through injury or suspension, a semi-final win against the pre-tournament and current favourites would be a miracle of almost biblical proportions, despite the coach's protestations to the contrary, and would elevate Terim to heights scaled only by a very select band of men. For his part, he is failing to entertain any thoughts of divine intervention and is retaining the pragmatism that has always been a hallmark of his career.
No Miracles
"As far as I know there are only three results you can get – win, lose or draw," he told the press on Monday.
"There is no result called a miracle in football. Einstein said there are two ways to live. You either believe that everything in life is a miracle and live your life accordingly or you believe that nothing is a miracle. I belong to the latter group. We work hard and believe in ourselves, nothing else. We send out a message about life as well as football."
The list of confirmed or potential absentees this evening is a daunting one, but of those unable to take the field tonight it is the absence of Turkey's three main flair players that could be most significant. In tightly-contested international matches during the latter stages of a major tournament it is this these players that can turn a game on its head, and the injury that has ended Nihat Kahveci's tournament and the suspensions that will prevent Sanli Tuncay and the new darling of Turkish football, Arda Turan, from competing this evening have robbed Turkey of what seems their best chance of causing an upset.
When you factor in the continued of absence, again through suspension, of first choice goalkeeper Volkan Demirel, and the injury that will continue to keep influential midfielder Emre on the sidelines, then the task on paper facing Turkey tonight seems as daunting as that of a bar room brawler donning some gloves and taking on Muhammad Ali in his prime. Admirably, Terim remains unmoved – and despite logic telling us otherwise it would be folly to bet too much on his team's demise in Basel tonight, despite Germany's impressive record of four wins in five previous European Championship semi-finals.
"If you asked the eliminated coaches if they would be in my place with the injured and suspended players or would rather be at home watching the semi-final on TV, I suppose they would want to be here," he said defiantly.
"We have courage and believe in our chances. We respect Germany greatly but we're not afraid of them, just as we haven't been afraid of any team in this tournament so far."
Self-belief returned
Germany coach Joachim Low is himself no stranger to comebacks, having revealed this week that he considered resigning in the aftermath of his side's shock 2-1 defeat by Croatia in the second group game. However, he managed to lift his own self-belief and that of his players and engineered crucial victories over Austria in the final group match and over Portugal in the quarter-final to ensure a second successive last four place at major tournaments for the revitalised Germans.
The win over Portugal was particularly impressive. With Low banished to the stands as punishment for an altercation with Austria coach Josef Hickersberger in Vienna, the Germans used a blend of fast, attacking football and tactical awareness to defeat the dangerous Portuguese. If their first goal that night, scored by Bayern Munich's Bastian Schweinsteiger, was one of the finest of the finals thus far, the other two were simple triumphs of preparation and rehearsal – both coming from perfectly executed set-pieces that took maximum advantage of the obvious size difference between them and their diminutive but highly skilled opponents.
With crucial midfield anchor Torsten Frings looking likely to be fit after recovering from a rib injury, Germany, unlike tonight's beleaguered opponents, are able to select from a complete pool of players. Werder Bremen midfielder Frings will replace either Thomas Hitzlsperger or Simon Rolfes in one of the holding midfield positions if, as expected, Low retains the 4-2-3-1 system that is in such vogue in Europe at the moment and worked so well against Portugal.
Assuming the advanced, central midfield role in this system will be Chelsea's Michael Ballack, who after a slow start has become one of the most impressive performers at the finals so far, continuing his fine late season form for his club. The Germany skipper has found some worthy allies this summer in the form of Schweinsteiger, who was superb against Portugal, Lukas Podolski, who has put his troubles at club level far behind him in scoring three goals thus far, and the ever-dependable attacking full back Philipp Lahm. With all of those players except the captain under 25 years old, the future of German football looks in good hands.
With complacency being the oldest, most dangerous adversary of over-confidence and perceived superiority, Germany will need to be aware that football games are won on the pitch and not in the pre-match column inches devoted to predictions and soothsaying. Of all nations they may be the best-equipped to ignore such overwhelming odds in their favour, having themselves caused two of the biggest shocks in the history of the game by winning the 1954 and 1974 World Cup finals against considerably more vaunted and fancied opposition. The need for caution and professionalism is not lost on their captain, who spoke to the media on Tuesday.
"Everyone is eyeing the chance to reach the final, but the game against Turkey will be very difficult," Ballack said.
"They have a coach who can motivate his players very well – and anyway, how can we underestimate a team that beat Croatia?"
"Turkey are a defensive team and will play very differently to Portugal, so we expect to have more possession than them. But we are not taking the challenge lightly. We learned in the 2006 World Cup that you have to play games until the referee blows the final whistle and that you must concentrate at all times. Turkey have proved in this tournament just how important that is."
By Mark Robinson
With only 13 outfield players to pick from, due to suspensions, Turkey will need a minor-miracle when they face Germany in their Euro 2008 semi-final this Wednesday. Click here for the latest odds!