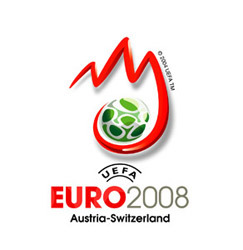 The Qtr-finals of Euro 2008 are underway and we've got all the latest BestPrice odds from the four games. Click here!
Quarter-final
Holland v Russia – Basle – Kick-off: 19:45
Basle's St Jakob-Park is the stage for an intriguing repeat of the 1988 European Championship final, as Holland and Russia collide tonight for a place in next week's semi-finals.
From the point of view of the coaches, there is a definite veil of history and personal significance covering this evening's game.
Holland coach Marco van Basten was the scorer of a spectacular volley that clinched a 2-0 win for the Dutch over the Soviet Union in 1988, giving Holland its first major international title. He will be hoping that his side's captivating attacking football, which made a mockery of more fancied opposition as Holland sauntered to the top of Group C, will continue into the knockout phase.
Russia coach Guus Hiddink led his native Holland to the semi-finals of the 1998 World Cup in France, but there will be no divided loyalties tonight for this master motivator, who is one of world football's most tactically astute and experienced coaches. His Russia side, galvanised by the return from suspension of the gifted playmaker Andrei Arshavin, have recovered well from an opening 4-1 defeat by Spain and are well fancied in some quarters to provide an upset this evening.
Hiddink's managerial CV makes for impressive reading, featuring two World Cup semi-finals, a European Cup and several Dutch league titles. In 2006 he took control of the Russian national team, despite reported interest from the English FA, and steered them successfully out of a potentially perilous qualifying group that included England and Euro 2008 quarter-finalists Croatia. Now he faces one of his biggest tests in guiding his adopted nation past a side who have impressed everyone and drawn comparisons with the great Holland sides of the 1970s and 1980s.
Hiddink has already engineered a trademark turnaround of morale, lifting his players after they were outclassed in the heavy defeat by Spain in the opening round of matches. A scrappy 1-0 win against Greece in their second match, courtesy of a first half goal from midfielder Konstantin Zyrianov, put the Russians into a position from which they could qualify if they won their final game. They duly did by comfortably beating Sweden 2-0 earlier this week, with a performance more reminiscent of their impressive qualifying campaign than their early efforts at the finals.
The return from suspension of Arshavin, the most gifted Russian player of his generation and a Russian Championship and UEFA Cup double winner this season with his club Zenit St Petersburg, made a significant difference to the rhythm and fluidity of Russia's attacking football, of which he is the undoubted fulcrum. His combination with main striker Roman Pavlyuchenko against the Swedes was electrifying at times, and these two men, who both scored, represent a potent threat to the Dutch back four.
Hiddink has no injury or suspension worries ahead of tonight's match, and is likely to pick the same team that overcame Sweden in Innsbruck on Wednesday. He will be hoping for a better result than he endured the last time the teams met, when van Basten's men ran out convincing 4-1 winners in February 2007.
"Make no mistake – I want to be the traitor of the year in Holland!" he told the press on Friday, before insisting that his team would stick to the attacking mentality he has impressed on his players.
"I am scared of Holland as well and that is why we will attack – if you sit back you become even more scared. In recent weeks and months in Russia we have tried to install the sort of football that people like to watch. In Holland it is a brand, for Russia we have tried to impose it – but we are on our way."
The sense that Hiddink's Russian journey could come to a stuttering halt this evening has gathered pace in Basel over the last couple of days. Holland's form during the group stage gives credence to suggestions that van Basten's men could stop a team of locomotives if it became necessary between now and the end of this tournament.
Yet for those football fans with a sense of history and an awareness of the ghosts that haunt it, tonight's match represents a potential minefield. Tournament football is littered with hard luck stories surrounding teams that have failed to transform their obvious brilliance and superiority into titles. For paranoid Dutch fans it is a tragic anomaly that has struck before, in the World Cups of 1974 and 1978.
In overcoming the 2006 World Cup finalists, France and Italy, in the so-called 'group of death', Holland have confounded as many doubters as they have gained admirers. But the realisation of the masses that they are witnessing the freshest, most exciting blend of pace and technique seen at the European Championships for many a renewal will be of limited consequence in the bars of Amsterdam should Holland fail to get past Russia this evening on their way to what many are seeing as their rightful place on top of the winners podium.
A dazzling 3-0 victory over World Champions Italy in their opening group game was followed by an even more emphatic victory over France, and the wellbeing of the entire squad was confirmed four days later, when what was essentially a reserve team defeated Romania 2-0 in Berne to maintain their 100% record at the finals so far. It was a result that served two purposes – proving the overall quality of the squad and keeping those stars who had been rested firmly on their toes.
For all of that, van Basten is likely to field the same team that defeated France in a performance that some members of the media are calling finest seen at the European Championship finals this century. With the two playmakers, Real Madrid's Wesley Sneijder and Hamburg's Rafael van der Vaart, in imperious, tempo-dictating form, the wingers Kuyt and Robben offering the complementary attributes of industry and skill, and lone striker van Nistelrooy looking as sharp and hungry as he ever has for the national team, the omens appear to be good.
The back four are protected by two holding midfielders, both of whom will have to be at their best to neutralise the threat posed by the drifting Ashavin. There remains a sense that the Dutch defence could prove to be their undoing, yet despite conceding several good chances, particularly to France, they have only been breached once. Centre half Khalid Boulahrouz will keep his place in the side, having pledged to stay with the squad despite the tragic death of his premature daughter.
"We are satisfied for now, but let's hope we have to play a few more games," van Basten stated in the aftermath of the victory over Romania, eager to emphasise the fact that no titles and awards have been given out yet.
"We saw Russia play very well against Sweden, but we also saw them struggle against Spain and Greece. Spain in particular caused them many problems and we will try to play like them."
By Mark Robinson
The Qtr-finals of Euro 2008 are underway and we've got all the latest BestPrice odds from the four games. Click here!