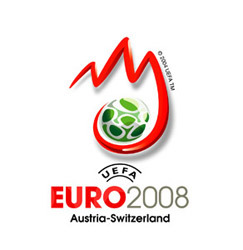 Russia and Sweden will fight out second place in Group D this Wednesday, with a win for either side good enough. Click here for the latest match odds!
Group D
Russia v Sweden – Innsbruck – Kick-off: 19:45
Guus Hiddink is adopting a positive approach as he prepares his Russia side for their crucial Euro 2008 Group D game against Sweden in Innsbruck.
Russia must win tonight's game to progress through to the last eight of the competition, and Hiddink has stressed to his players that they must start on the front foot.
"There's no other way to play than by trying to win from the first minute," he said.
The sides are level on three points in the section having each lost to Spain and defeated holders Greece although Sweden have a better goal difference.
With a quarter-final encounter against his native Holland at stake, the coach is pleased to be still in with a chance of qualifying.
"We're happy to have the opportunity to play this decisive game, especially when you see that other teams have gone home already. I'd have preferred the option to go for a draw but it's OK," he continued.
Andrei Arshavin is available for the first time in these finals after serving a two-match ban yet there are no guarantees the Zenit St. Petersburg playmaker will start as Hiddink ais concened about his match sharpness.
"There's a lack of rhythm to Arshavin's game because he hasn't played recently. He's not match-fit so I don't know if he'll start," said the coach.
Yuri Zhirkov and Diniyar Bilyaletdinov are also expected to be available, despite picking up minor knocks in the 1-0 win over Greece on Saturday.
Hiddink paid tribute to the strength of Swedish football.
"Despite a population of eight or nine million, Sweden always manage to be in the big tournaments," he added. "They're easy to read; they're very clear in the way they play and have always had good results playing like this. We like to play very attacking football when possible but the dirty work – the defensive work-rate – also needs to be done. [Sweden] aren't easily upset nor do they panic. It's a very controlled and concentrated squad."
Sweden are the only European country to have progressed to the knockout stage at their last three major tournaments, and with just point required tonight, they are in a good position to maintain that sequence.
Coach Lars Lagerbäck's main concern is the fitness of striker Zlatan Ibrahimovic, who was forced to leave the pitch at half-time during Sweden's 2-1 defeat to Spain.
"We're not sure about Ibrahimovic. We have an individual training plan for him," said Lagerbäck, already without Christian Wilhelmsson due to a hamstring problem while Niclas Alexandersson is struggling with a calf strain.
"Russia have a strong team offensively and we have to be very focused on that," the Sweden coach added.
"All their players are good; they're very strong on the left side in particular. We always prepare in a similar way. There's nothing dramatic, it's just about being ready for all the eventualities that may arise.
"What we need to improve on is keeping the ball in the final third. It's very difficult to say who are the favourites as it's such a decisive game. It starts at 50-50 I think."
Russia and Sweden will fight out second place in Group D this Wednesday, with a win for either side good enough. Click here for the latest match odds!