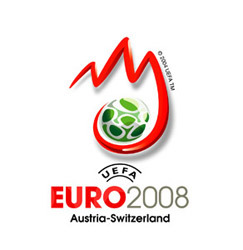 The opening Euro 2008 Group games continue this midweek and we've got all the latest BestPrice odds from all the action. Click here!
Group C
Holland v Italy – Berne – Kick-off: 19:45
Italy, who will be looking to emulate France as the only country to have followed up a World Cup triumph with success in the subsequent European Championships, face Holland in their opening Euro 2008 game.
Italy coach Roberto Donadoni succeeded Marcello Lippi after the 2006 World Cup victory in Germany and he fears that the reputation his team enjoys could be a burden in this competition.
"When a side are world champions, there are obviously expectations," Donadoni said.
"People think that because you won the World Cup it is a guarantee that you are going to win. But it happens at club as well as international level – you can win the UEFA Champions League but it doesn't mean you will win it again. Every time there is a different winner and it is very difficult to repeat victories."
Italy's cause has not been helped by the loss through injury of the captain from 2006, Fabio Cannavaro. Marco Materazzi is favourite to take his place alongside Andrea Barzagli in central defence while Antonio Di Natale could beat the squad's new skipper.
Of Italy's opponents, Donadoni said: "The Netherlands did well in qualifying and have some interesting players with plenty of skill, so we have taken that into consideration. It is not going to be easy.
"I think the Netherlands team are helped by the fans all dressing in orange – you really notice them. Aesthetically, it is beautiful."
Donadoni's former Milan team-mate Marco van Basten, who was already without Ryan Babel for the tournament, lost winger Arjen Robben to a groin injury which the Dutch coach said looks likely to rule him out for "at least seven days".
However, Robin van Persie is training again after a thigh injury and may be preferred to Ibrahim Afellay or Dirk Kuyt in the starting line-up.
Van Basten said: "Robben is an important player – it is a disadvantage that he is not playing. But we played a lot of qualifying matches without Arjen and other players, so we are still capable of getting a good result.
"Together with the medical department, Arjen will work very hard on his recovery. So we really do hope that he can be of value for the team later in the tournament."
Holland and Italy have not won any of the last eight matches against Italy since the second round of the 1978 World Cup, and van Basten acknowledged that his side face an uphill challenge if they are to qualify for the knockout stages.
"Two years ago they were world champions and they still have mostly the same players," van Basten continued. "It is going to be a difficult job for us and the group will be difficult with France and Romania. We will have to perform very well but we will give it a try."
One player relishing Monday's encounter is striker Ruud van Nistelrooy, who recently returned to the Dutch squad after a self-imposed 18 month exile from the international scene.
"Our warm-up matches really reassured me," he said.
"Of course we lacked consistency but in terms of attacking tactics we are capable of putting some great moves together."
The opening Euro 2008 Group games continue this midweek and we've got all the latest BestPrice odds from all the action. Click here!