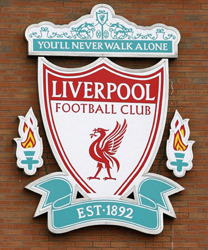 Liverpool will submit the revised plans for their proposed new stadium to the city council within the next few weeks, according to the club's chief executive Rick Parry.
The club are hoping to build a 60,000-seat ground that could be extended to a capacity of 80,000.
If Liverpool gain planning permission, building work on the site adjacent to the club's current ground Anfield could start before the end of the year. The cost of the new development has been estimated at £280m.
"We know pretty much know what the final plans are. They will be unveiled in the coming weeks," Parry told reporters.
"I know people will be very excited with what they are, I have certainly been excited by them.
"Whether we build an extension is partly a business decision depending on what the demand will be.
"It is also driven by planning constraints with what we can achieve at the outset.
"Suffice to say, the whole idea is building a stadium that has expansion capacity and more room than the previous one."
Liverpool decided to submit a new stadium proposal after the club had been taken over by American owners George Gillett and Tom Hicks.
"The owners were concerned that if we were really going to be challenging long term, just in excess of 60,000 was too small," Parry added.
"They have never made any secret that their plan was to get something significantly bigger.
"At the end of the day, it's not about building monuments, it's about making an investment that will generate a return that will allow us to invest in the team," he said.