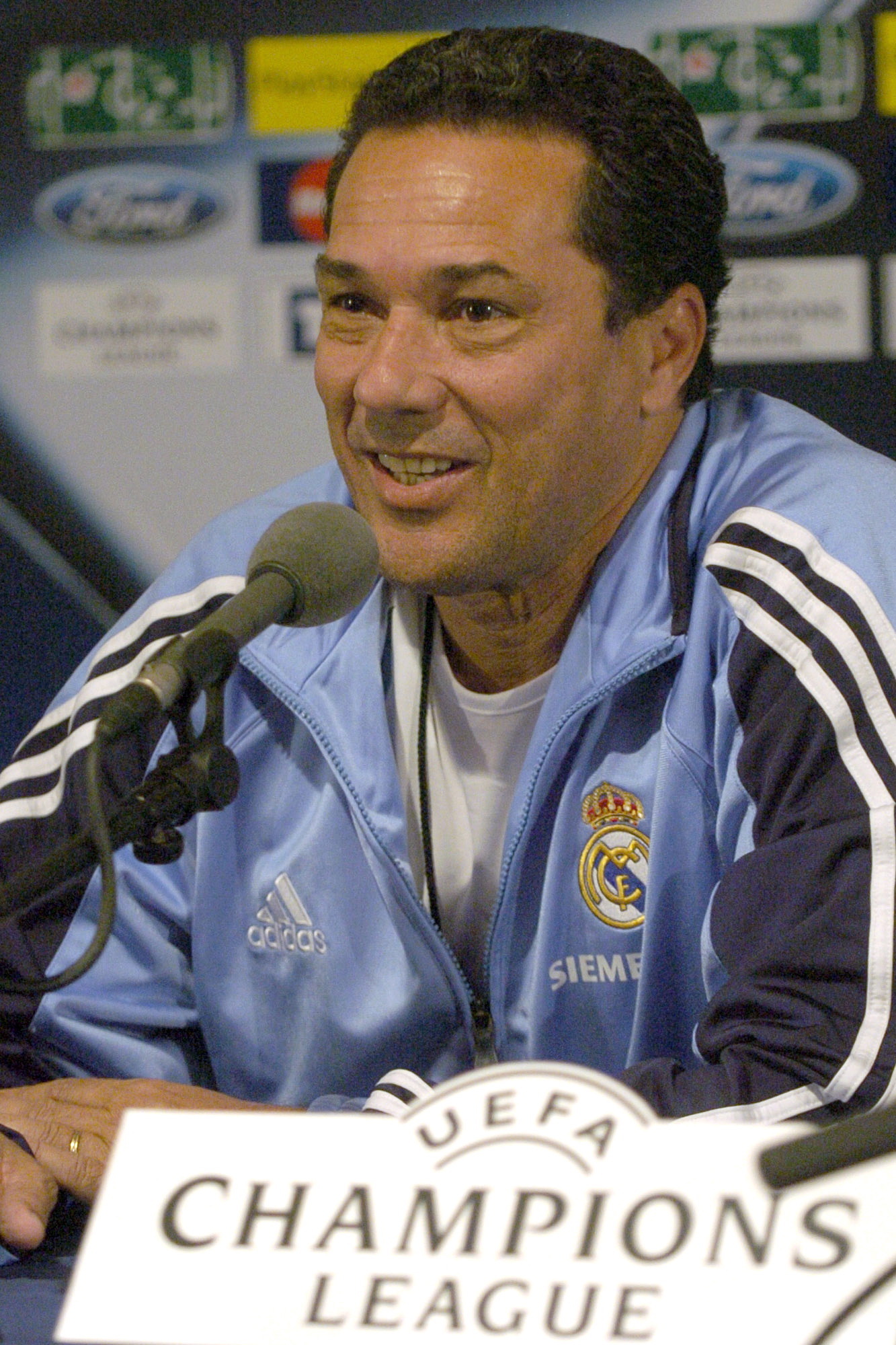 Real Madrid coach Vanderlei Luxemburgo remains confdent his side will progress in the Champions League, despite their 3-0 defeat by Lyon on Tuesday.
"I'm not worried because I thought we played good football," Brazilian Luxemburgo said three days after a 3-2 defeat to promoted Celta Vigo at the Bernabeu on Saturday.
"We played a lot better than we did against Celta Vigo," he added. "The problem was that we didn't score."
Lyon scored three first-half goals in quick succession at the Stade Gerland through Norwegian striker John Carew, Brazilian midfielder Juninho and French striker Sylvain Wiltord.
"Their first two chances were goals but it's not luck, it's efficiency," added Luxemburgo.
"They're a very good team with a great midfield and a fantastic set piece expert in Juninho."
Real, without France playmaker Zinedine Zidane and Brazil striker Ronaldo through injury and suspension respectively, never looked comfortable.
"Zizou (Zidane) and Ronaldo are players who make a difference, and a big one," said Luxemburgo.
After the break Real kept pressed forward in search of a goal but Lyon never looked in any real danger.
"It was a spectacular match," said Lyon coach Gerard Houllier. "It was a close match in the first half and we had luck on our side at crucial moments.
"Real obviously kept pushing after the break but we reacted extremely well to that, defending well and committing very few mistakes," the former Liverpool manager added.
"Overall, we played a very good match."
Lyon president Jean-Michel Aulas said his team still had some way to go to be bracketed with Real.
"We can trouble them in one match but we're not in the same class yet," he said.
"You will soon see how strong Real are. This is just the beginning. It's getting smaller but there's still a gap between us and them."