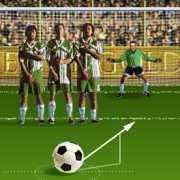 Real Madrid coach Vanderlei Luxemburgo has defended David Beckham, describing him as the hardest working player at the club.
"He works more than any other player here and, what's more, he's playing out of position," Luxemburgo told Spanish sports daily AS on Wednesday.
"He is prepared to sacrifice himself for the team."
Beckham is one of a number of Real players who have been subjected to heavy criticism in recent weeks following the team's poor run domestically and their departure from the Champions League.
The 29-year-old was moved into the middle for the laboured 1-0 win over Malaga, replacing the suspended Thomas Gravesen.
Luxemburgo, who took charge at Real at the end of last year, said none of the Galacticos enjoyed special privileges at the club.
"He (Beckham) doesn't play because he sells shirts," he said.
"People say that the Galacticos are untouchable and they want me to drop some of them, but I don't need to relegate anyone to the bench to show I'm in charge.
"Everyone respects me and if someone has to be left out they will be."