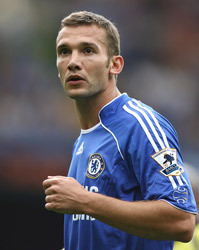 Milan vice-president Adriano Galliani has admitted that the club are 'ready' to buy Andrii Shevchenko back from Chelsea – providing the price is right.
Shevchenko has been a disappointment in his first year in England following his £30m move last summer, and there have been reports he will return to the San Siro.
"With the right conditions, as we have said for weeks, we are ready to buy him back," Galliani told the Daily Star.
However, the Milan official is concerned that their arch-rivals Inter could yet steal the player, with Internazionale president Massimo Moratti known to be a keen admirer of Shevchenko's ability.
"I know how to forgive betrayal. I just hope he does not speak to Moratti," he added.
"The only problem is the price."