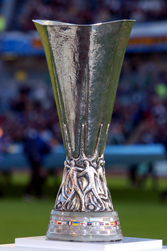 Rangers face Russian side Zenit St Petersburg in the UEFA Cup Final at the City of Manchester Stadium this Wednesday. Click here for the latest match odds!
Rangers face Zenit St Petersburg in tonight's Uefa Cup final in Manchester aiming to land the second of a remarkable four trophies this season.
The Scottish side will be hoping that history is on their side as their previous European triumph was a 3-2 victory against Russian side Dinamo Moscow in the 1972 Cup Winners' Cup final.
The final pits Dick Advocaat against Walter Smith, the man he succeeded when Smith ended his first spell at Ibrox in 1998. Advocaat guided Rangers to two league titles before moving on to take charge of the Dutch national side.
Smith, whose side has been accused of adopting a negative approach in previous rounds, was unconcerned by the criticism. The club's eight matches in the UEFA Cup since entering from the Champions League after the group stage have brought only seven goals.
"So far, we've had a lot of negative comments about us," said Smith.
"We've had a lot of situations where people say that Rangers play anti-football, rubbish football or whatever.
"But, for a first-year team, we've settled in well and, for those teams that have lost to us, if they are that good, why have they not beaten us?"
"You can never tell how a final can go," said Rangers manager Smith. "We have been playing two legs, and have been at home first and having to go away for the second leg. So the final will probably be different from the games we have had before."
Smith will be without striker Daniel Cousin through suspension and Jean-Claude Darcheville will lead the line.
Zenit have scored twice as many in the knockout stages, culminating in a 4-0 defeat of Bayern Munich in the semi-final second leg. That result earned Zenit the favourites' tag, a role Dick Advocaat admitted he was comfortable with.
"The build-up has been about Zenit being the favourites and I like that – I hope they are right," said Advocaat.
"But Rangers have reached the Uefa Cup final and the Scottish Cup final, they have won the League Cup and will hopefully win the SPL, so they must be a balanced side and they deserve respect in Scotland.
"But having come so far, we have to win the final. We are one game away from making history."
Zenit's goalscoring prowess is likely to be diminished by the absence from the final of suspended striker Pavel Pogrebynak, joint top scorer in the competition.
In the absence of Pogrebnyak, who is this season's joint top scorer in the Uefa Cup with 10 goals, playmakers Andrei Arshavin, Alejandro Dominguez and Fatih Tekke will provide Zenit with their attacking threat in a 4-3-3 formation.
The Russian outfit been given three weeks off domestric duty to prepare for tonight's final, while in contrast, Rangers are in the midst of a hectic period of eight games in 22 days, as they pursue a quartet of trophies.
"We would have liked a weekend off to catch breath, but now we are over that and the gap between playing on Saturday lunchtime and Wednesday night is probably the longest we have had for a while," added Smith, who will give a late fitness test to Kevin Thomson.
Rangers face Russian side Zenit St Petersburg in the UEFA Cup Final at the City of Manchester Stadium this Wednesday. Click here for the latest match odds!