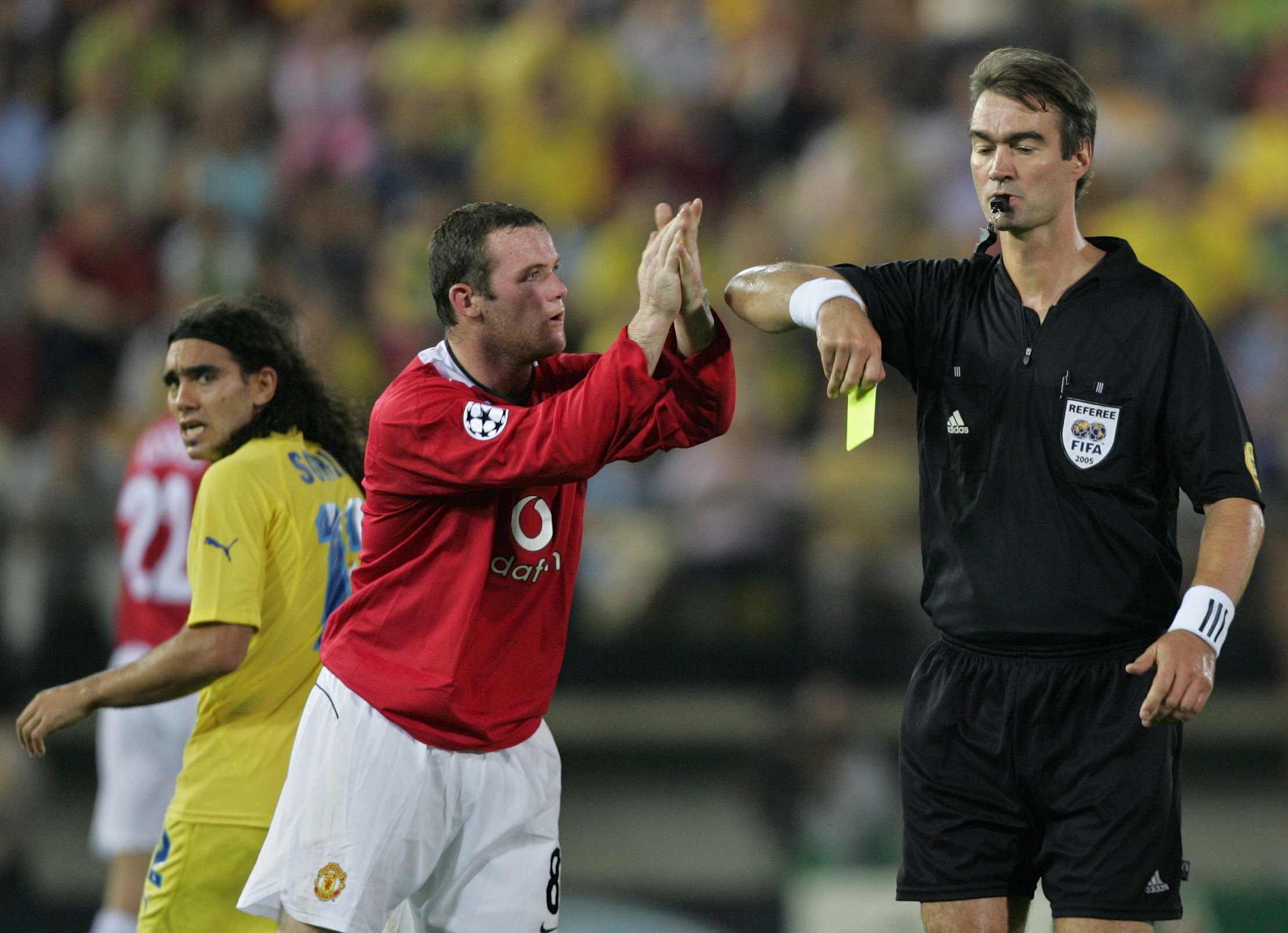 Manchester United manager Sir Alex Ferguson admitted that striker Wayne Rooney deserved to be sent off in Wednesday's Champions League draw in Villarreal.
Rooney was shown the red card for sarcastically applauding referee Kim Milton Nielsen after being given a yellow card.
Ferguson said: "I don't think he (Rooney) gave himself a chance. You can't applaud the referee like that.
"The referee may have picked his prey giving Wayne a yellow card, but I think he had no choice with the red.
"I thought it was for touching the referee, but it was obviously for applauding him," said the Scot.
Rooney's temperament has been questioned recently and he was fortunate to avoid being dismissed in England's World Cup qualifying defeat to Northern Ireland seven days ago.
"He's 19 years of age and a fiery character," said the Old Trafford chief. "We hope with maturity these things will evaporate.
"The important thing is to retain all his strength. We want to keep the good points and eradicate the bad ones."
Ferguson believes Rooney's dismissal could have cost his side a win in Spain.
"It looked as if we were starting to control the match," said Ferguson. "We might have gone on to get a good result for ourselves. It certainly took away one of our best players.
"We were getting good momentum to our own game, but we then went down to 10 men and we have done well to get a result."