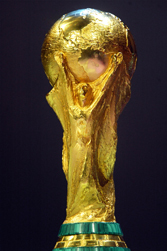 Germany v Italy
Kick-off 20:00 (BST)
Discuss this game on our new Forum
Germany face Italy in Tuesday's semi-final, with the hosts looking to avenge the 4-1 drubbing they were given by the Italians in a friendly international in March.
Jurgen Klinsmann's side came into this tournament on the back of a series of unconvincing performances, but they have been unrecognizable since the World Cup kicked off on June 9.
Their quarter-final win over Argentina provided the ultimate proof that Klinsmann's team were genuine contenders and their form has undergone such a transformation that they go into tonight's encounter as favourites to reach Sunday's final.
Following that friendly defeat in March and there were calls for Klinsmann's to stand down, but the coach was always confident his side would perform once the tournament got underway.
"You are always going to get hammered when you lose 4-1," Klinsmann admitted.
"But friendlies are not that important and I always believed we could make it happen and go far in this tournament."
Klinsmann believes his side's record at Dortmund's Westfalenstadion could prove crucial tonight.
The World Cup hosts have won 13 and drawn one game 13 from 14 matches, played at the ground.
"It's good to know we'll be playing there," said Klinsmann.
"There is nothing like the atmosphere in Dortmund. It is like a volcano which will hopefully erupt.
"I feel proud of our team, and how they have done in this tournament.
"But we also know that we still have the two biggest hurdles in front of us, and we will go for it.
"Italy are one of the best teams in the world, and that's why they are in the final four.
"They deserve a lot of respect – they have a long and proud footballing history.
"But we must think about our own game – and if we play our own game in our own style, we are able to beat them.
"I believe the confidence that we have built over the last six weeks is enough to win the next two games and become world champions," Klinsmann added.
"We know we have the two biggest hurdles in front of us. But we want to go for it and hopefully make it to Sunday's final."
Defensive midfielder Torsten Frings has been suspended for his part in the brawl which followed the victory over Argentina, and will most likely be replaced by Werder Bremen team-mate Tim Borowski.
Tournament top-scorer Miroslav Klose and Michael Ballack have both overcome minor knocks and look set to start in Germany's record 11th semi-final.
Italy, after starting the competition slowly, are now looking a formidable outfit and they are unbeaten in their last 23, dating back to October 2004.
Italy have conceded just one goal in the tournament against USA, and that was an own goal, and coasted through to the last four with a comfortable 3-0 win over Ukraine.
They will again be without defensive lynchpin Alessandro Nesta who has not receovered from a groin injury, so Marco Materazzi, suspended for the Ukraine victory, is likely to return alongside Fabio Cannavaro in the centre of defence, as Andre Barzagli steps down.
Mauro Camoranesi has recovered from a knee problem and is available for selection.
Italy coach Marcello Lippi does not expect Germany to be significantly weakened by the absence of Torsten Frings in the World Cup semi-final.
Frings will serve a one-match ban for punching Argentina forward Julio Cruz in the melee that followed the hosts quarter-final win over Argentina.
"I think teams in a semi-final have certain quality and organisation. So they don't suffer when they don't have one player available," he said.
"We have had to do without several players during this tournament.
"Frings is an important player but I don't think it will affect Germany's play or their determination."
Italy are not expecting a repeat of their 4-1 thrashing of Germany in Dortmund.
"It will be a completely different game," defender Gianluca Zambrotta said.
"That was a friendly played in the middle of the league season. Now everyone's focusing only on the World Cup."
After that defeat in March in Florence, Jurgen Klinsmann's reputation plummeted. Now his team is two wins away from what would be its fourth World Cup title.
"I said then and I'll say it again now. That score does not reflect the German team's gap with Italy and it doesn't reflect that Italy is that much better than Germany," Italy coach Marcello Lippi said.
Probable teams:
Germany: Lehmann, Friedrich, Metzelder, Mertesacker, Lahm, Schneider, Borowski, Ballack, Schweinsteiger, Podolski, Klose
Italy: Buffon, Zambrotta, Materazzi, Cannavaro, Grosso, Perrotta, Pirlo, Gattuso, Totti, Toni, Gilardino
Referee:: Benito Archundia (Mexico)
Discuss this game on our new Forum