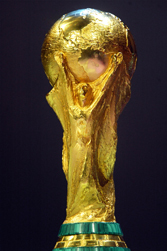 Group G
South Korea v Togo
Kick-off 14:00 (BST)
Discuss this game on our new Forum
England 1/6 v Trinidad 28/1. Sweden 11/10 v Paraguay 3/1. Ecuador 21/20 v Costa Rica 10/3 Click here now for the latest odds.
The first ever meeting between South Korea and Togo signals the start of FIFA World Cup Group G at the newly refurbished Commerzbank Arena in Frankfurt this afternoon.
It will be Togo's first ever match at the World Cup Finals and they will be looking to impress against the more experienced South Koreans, who as co-hosts reached the finals of the 2002 World Cup.
Expectations are high in South Korea after current PSV and Australia coach Guus Hiddink led them on a fairytale run to the last four on home soil. The fact that South Korea have failed to win a World Cup Finals match abroad in fourteen attempts does not seem to have dampened enthusiasm or expectation amongst fans and media ahead of this afternoon's game.
It will be another Dutchman, the former Holland, PSV and Rangers boss Dick Advocaat, who leads out the South Koreans in Germany. Advocaat has experience of big tournaments, having led his country to the quarter-finals of the 1994 World Cup and then to the semi-finals of Euro 2004 in a second spell in charge of Holland. He took charge of South Korea in November 2005, and immediately began to restore the Dutch philosophy of "Total Football' that had been started by Hiddink.
Changes in personnel
The main differences are in personnel and formation. The retirement of several key players after the 2002 World Cup, including defender Hong Myung-bo, Kim Tae-young and Hwang Sun-hong, has meant that a cluster of young players have been drafted into Advocaat's squad. He has also dispensed with Hiddink's successful 3-4-3 formation and reverted to a more conventional 4-3-3.
The undoubted stars of the South Korea squad are the two English-based players – Manchester United midfielder Park Ji-sung and Tottenham full-back Lee Young-pyo. The first few months after Park's summer 2005 move from PSV were difficult ones but, having been afforded more trust by Manchester United manager Alex Ferguson, his opportunities increased and his performances improved considerably towards the end of last season. He is one of the most popular players in Asia and, though used exclusively on the wing by Manchester United, his versatility will be invaluable to Advocaat over the course of the group stage.
Lee, a former colleague of Park's at PSV, enjoyed a slightly smoother transition to English football. Although naturally right-footed, he is equally effective at left-back and is likely to continue there for South Korea during the tournament, where he will be expected to lead and organise the defence.
The two young stars of the Korean squad offer much hope for the future – both are highly rated by the coach and are likely to be given plenty of playing time at the World Cup Finals. Lee Ho, a midfielder, and Park Chu-young, a striker, are relatively inexperienced and have become regulars in the team only in the last twelve months but much is expected of them during the tournament. Both will be looking to secure high-profile moves to European clubs during the summer and, at this stage, Park Chu-young looks the more likely to get his wish. Just twenty years of age, he is already the young glamour boy of South Korean football and an impressive start to his fledgling international career will probably mean that he will be first in line to replace the injured Lee Dong-gook at the fulcrum of the South Korean attack.
Advocaat has had to answer some searching questions about his team's pre-tournament preparations, the main focus of debate being the run of friendly matches against tough opposition that some believe may have an adverse effect on his squad's confidence.
"The skills of the players are good and our team spirit is excellent, despite the tough games we have had in preparation," the coach said Monday.
"The first game is important but is not the only match that decides things. We have played similar teams to Togo in the run-up to the competition – Ghana and Senegal. We have had some tough matches recently, but now there is a buzz in the camp. The original goal is to get to the last 16, and it doesn't matter whether we do this as group winners or runners-up."
Torrid debut
Togo's first visit to the World Cup finals has already been a torrid one. The African qualifiers parted company with the architect of the qualification, Stephen Keshi, after a below-par performance at this year's African Nations Cup. His replacement, veteran German coach Otto Pfister, has endured a roller-coaster few days, having resigned from his post on Saturday and announcing his return to job only yesterday.
Pfister, who has a wealth of African experience following spells in charge of Ghana, Rwanda, Senegal and Congo DR, resigned after the bonus scheme he had agreed with the Togo FA for his players was cancelled. After three days of negotiations, when two successors were mooted and then ruled out by the Togolese FA, Pfister agreed to return, on the condition that the pay demands of the players were met.
It has therefore hardly been an ideal build-up for Togo, already one of the rank outsiders for success at the 2006 World Cup. In a group featuring 1998 champions France, regular participants Switzerland and the 2002 semi-finalists South Korea, expectation is almost non-existent. There is a sense around the Togo squad that merely qualifying for the finals is, for them, akin to winning the World Cup.
Togo's main ambition will be to score a goal, and beyond that to cause at least one upset by drawing with or beating one of their more illustrious group rivals. The man most likely to achieve the first objective is Arsenal's January signing Emmanuel Adebayor, the one genuine superstar of the squad. The gangly but skilful forward encourages comparisons with former Arsenal striker Kanu, one of the most famous African players of recent times. He scored more goals (10) in World Cup qualifying than any other striker, and his importance to his team cannot be underestimated, despite his destabilising outbursts at the African Nations Cup. The 23 year-old has made a steady start to his career in North London. His goals in the Premiership helped to remedy his frustration at being cup-tied for his new club's run to the final of the Champions League following his mid-season move from AS Monaco.
Relatively little is known of the rest of the squad, and the chance to play at the very highest level represents an opportunity for some of the players to secure moves to top-flight clubs in Europe. Many of the squad are based in Europe, but find themselves plying their trade in the lower leagues. Captain Jean-Paul Yaovi Abalo will be the man entrusted with organising and motivating the players on the pitch. The experienced centre-half is Togo's most capped international.
Pfister, the oldest coach at the World Cup at 68, is likely to stick to a conventional 4-4-2 formation, and is hopeful that his beleaguered squad can put their problems behind them and do themselves justice this afternoon.
"We are going to do everything we can now to do well," he said.
"We have to be realistic, but we aim to beat South Korea in our first match. After that, who knows what can happen?"
Adebayor has been equally confident in the run-up to the tournament.
"Nobody expects anything from us, and some people think we will get a real hiding," he confessed.
"But I just point out to what we achieved in qualifying. We topped a group containing Senegal, one of the biggest teams in Africa. Anything is possible."
By Mark Robinson
Probable teams:
South Korea: Lee Woon-jae; Kim Jong-din, Choi Jin-cheul, Kim Young-chul, Lee Young-pyo; Lee Ho, Kim Nam-il, Lee Eul-yong; Park Ji-sung, Park Chu-young, Lee Chun-soo.
Togo: Agassa; Nibome, Abalo, Tchangai, Assemoassa; Agboh, Mamam, Aziawonou, Romao; Adebayor, Cougbadja
Referee: Graham Poll (England)
England 1/6 v Trinidad 28/1. Sweden 11/10 v Paraguay 3/1. Ecuador 21/20 v Costa Rica 10/3 Click here now for the latest odds.
Discuss this game on our new Forum