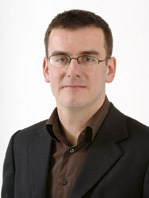 Any guesses as to which club has spent the most money in this summer's transfer market? Barcelona, perhaps, with all that outlay on players for new coach Pep Guardiola? Chelsea, as they seek to get over the disappointment of losing the Champions League Final in Moscow? Or Milan, with that trophy signing of Ronaldinho?
No, by my calculations, it's Tottenham Hotspur, by some distance. Even when you take into account the money recouped from the sale of Robbie Keane to Liverpool (some £20million), Spurs have spent a small fortune on the likes of David Bentley, Giovani dos Santos, Luka Modric and Heurelho Gomes. When you add the January 2008 outlay on new defenders Jonathan Woodgate and Alan Hutton, Juande Ramos's short time at Spurs starts to look like one of the most expensive shopping sprees in the history of the game.
Call me an old cynic, but Spurs chairman Daniel Levy is not doing this because of a love of the beautiful game. It looks increasingly likely that he is banking on spending his way into the Champions League – and then selling the club to the highest bidder. Put simply, Spurs will look a lot mre attractice to potential buyers if they have just qualified for the Champions League.
Levy may be a self-confessed Spurs fan, but he is also managing director of ENIC, the English National Investment Company. ENIC's sole purpose in life is to make profits for its shareholders, not to make Spurs fans' days any brighter.
ENIC was one of the first companies to see the investment potential of football clubs in the late 1990s, when it bought stakes in a string of European clubs, including Rangers, Slavia Prague, Vicenza and AEK Athens. Most of its investments did not come off, but it held on to Spurs. Now, it looks as if Levy is preparing for one final push before cashing in his chips.
ENIC paid Alan Sugar £22million for a stake in the club in 2001 and a further £25million for Sugar's remaining shares last year. It has invested heavily in the transfer market and on hiring and firing coaches, so Levy would need a substantial sum, way north of £100million, to make a profit.
It's a high-risk strategy. At the moment, Spurs' summer signings, all attackers, place them in danger of becoming top-heavy in attack, almost in Keegan and Ardiles country. It remains to be seen whether Ramos can be successful with an attacking side that outscores its opponents but also concedes heavily at the back. But it will be fun while it lasts. And if they succeed, Levy will be laughing all the way to the bank.