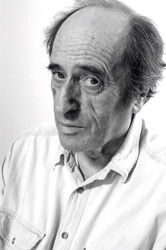 LUNATIC FRINGE
13/04/07
Before
each bet make sure you visit easyodds.com to compare odds between bookmakers
An ounce of prevention is worth a ton of cure. Since you can be sure that feeble UEFA won't take the only serious action available, ban Roma from all their competitions, then the only alternative is to see English fans don 't travel to Rome.
The recent brutal attacks on Manchester United fans, a number of them stabbed in the buttocks, followed by the cowardly and partisan assault on their fans inside the Olympic Stadium, where the forces of law were exclusively stationed on the United side of the barrier, while Roma fans the other side went unchecked and untroubled, was only the latest disgraceful chapter in a saga of gratuitous brutality which can be traced all the way back to the aftermath of the European Cup Final of May 1984 which I saw.
Liverpool won that match against Roma on penalties; afterwards, to the horror even of Rome's local papers, young thugs rushed to their cars where they had placed iron bars and knives and set about defenceless Liverpool supporters. Who even had weapons thrust into their hands by fans of the rival Roman club, Lazio.
These appalling scenes had much to do with what inexcusably occurred a year later at the Heysel stadium in Brussels, where Liverpool met in the Euro Final another Italian club in Juventus. Note a club from Turin rather than Rome which for anyone who knows their Italy is tant amount to saying from two different countries. Liverpudlian Scousers, alas, were far too insular to know the difference. They went to Brussels with a "never again" mentality. And alas found themselves on that doomed terrace standing next to Italians who were not hard core real Juventus fans, all of whom were stationed at the other end, but peaceful families and the like who'd clearly got tickets through Italian guest workers living in Belgium who shouldn't really have been there at all. So when they were viciously attacked by largely drunken Liverpool fans they could not stand and fight; they fled and were crushed against a wall, with 39 of them dying. Of course, the run down Heysel Stadium should never have been used at all, the local police (by the admission of their own commander, being incompetent reserves) were cowardly and inept, the scene was set for a horrible disaster.
But at least, in 1984, the Roman Press condemned the thuggery of the ultras. And in parenthesis, it appears that the present bunch of Roman thugs refuse to sign a general pact among 'clubs' ultras not to use knives. This time, the mayor of Rome deplored the warning which pre-match Alex Ferguson, United's manager, gave to his fans. The chief of Roman police, Achille Sierra, put the blame on United's fans; as did the dishonest press. Ignoring the fact that last season, fans of the visiting Middlesbrough were ruthlessly attacked and stabbed; as were Liverpool fans when their team met Roma at the Olimpico in 2001. When Boro came to Rome, 200 Roma fans, such courage! – attacked a bar where Boro supporters were drinking, threw in a flare and attacked the English fans with sticks and knives.
The day after the Roma-United game, police in Seville gratuitously set about Spurs fans who'd been perfectly peaceful; just as French gendarmes had used tear gas and batons to assail United fans in Lens, for the match versus Lille, who were desperately trying to escape from their dangerously crowded area, confined by the kind of high wire fence at the front unknown in England since the horrible disaster at Sheffield at a semi final of the Cup, where 96 Liverpool fans died. None of them hooligans.
Few know better than I the eternal problem of hooliganism among English fans; there are constant examples of the fact that despite the powers of the police and closed circuit television inside the stadia, violence outside it, often organised, persists. Very recently there was a dreadful example after a derby London match between Chelsea and Spurs, in the afternoon. But it was 8 o'clock in the evening when, in Cockney parlance, it "went off" around a pub in Parsons Green, some distance away from Stamford Bridge, where the game had taken place. All kinds of weapons were used in a ferocious battle and it was certainly no isolated example.
England's fans are still notorious for the lunatic fringe they bring abroad with them; of which violence incidents in Germany at the 2006 World Cup were an example. The problem being that psychos of all sorts, many the supporters of obscure provincial League clubs, exult in the chance to go abroad and create mayhem out of a perverted sense of patriotism; which Dr Johnson once called "the last refuge of a scoundrel." Yet each case must be taken on its merits, and what happened to United's fans in Lens and Rome, what happened to the Tottenham fans in Seville, was inexcusably brutal and gratuitous.
No credit at all to the idiotic woman executive of Roma who, after all the horrors in Rome, insisted that the club's fans always behaved themselves well. With this level of dishonesty there is no hope that the Roma club itself will do anything about its lunatic fringe; not that Lazio are much better, with their virtual co-operation with their neo Fascist ultras. I write as one who lived, worked in and love that country. But the kind of dishonesty which you can still find imbued in the sordid remnants of Fascism show a side of Italy which alas, persists in all its squalor
***************
Before each bet make sure you visit easyodds.com to compare odds between bookmakers.
Discuss this article on our Forum
Brian's latest book is the Arsenal Stadium History, the official illustrated history of Highbury Stadium. The book is published by Hamlyn and is available online and in all good bookstores.
A new revised edition of Brian Glanville's definitive World Cup book, The Story of the World Cup, has just been published and is available from all good bookshops.