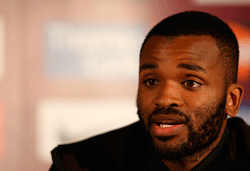 Man City are now a best price 6/1 for the FA Cup after seeing off Leicester 4-2 last night
Aston Villa have broken their transfer record by signing Sunderland striker Darren Bent in a deal which could eventually cost them £24m.
The 26-year-old has completed a medical and his deal will tie him to Villa until June 2015.
The England player could make his debut in Saturday Premier League clash with Manchester City at Villa Park.
The move smashes Villa's previous transfer record when they paid £12m for James Milner from Newcastle in August 2008, a fee equalled the following year when Stewart Downing joined from Middlesbrough.
Villa boss Gerard Houllier said: "We are absolutely delighted to have Darren here and we know he will be a tremendous asset for the months and the years ahead.
"His arrival sends out a clear message about our ambition. We've brought him down here to spearhead our efforts and to help build something strong and lasting at our club."
Bent, who began his career at Ipswich and has also played for Charlton and Tottenham, said: "I'm delighted to join Aston Villa. This is a big, big opportunity for me.
"I had some good times at Sunderland, but that's all behind me now and I'm just looking forward to getting going. We have a tough, tough game now against Manchester City and if I can play, hopefully I can help to start getting some points on the board."
Bent denied his move was influenced by higher wages at Villa, claiming: "I could could have gone to West Ham for more money when I left Charlton but chose Tottenham for footballing reasons. It is the same here.
"People have asked why I swapped a top six club for one currently in the bottom four. But I believe Villa are in a false position, they have been sixth for the past three seasons."
Bent had joined Sunderland for an initial £10m from Spurs in August 2009 and Black Cats boss Steve Bruce was not happy to be losing the striker.
He said: "It's hugely disappointing that Darren has decided that his future lies away from Sunderland and the players, our supporters and the club as a whole have every right to feel massively let down.
"The timing is especially hard to take, given that we are progressing positively and are in a great position to push on.
"Everyone has been nothing but supportive of Darren in his time at Sunderland but it's obvious he's not been himself in training and we've certainly not seen the best of him in games in recent weeks – and we now understand why.
"I've always stated that my aim is to build a talented, young squad for the long-term to help the club achieve sustained success and I want Sunderland fans to know that our ambitions haven't changed on that front."
Sunderland chairman Niall Quinn added: "Darren has now left the club and it's important we move on quickly.
"We've worked hard in the last 36 hours to get what we feel is a fair price for him. Of course it presents us with significant challenges from a football perspective which we didn't envisage, but we'll deal with it and are working hard to find a solution both in the short-term and more importantly the longer term."
Bent has one of the best strike rates during recent seasons in the Premier League.
Since 2005, he has scored 81 league goals, with only Manchester United's Wayne Rooney and Chelsea forward Didier Drogba ahead of him in the scoring charts, with 82.
Man City are now a best price 6/1 for the FA Cup after seeing off Leicester 4-2 last night
Take advantage of the January sales by saving up to 36% on a subscription to World Soccer