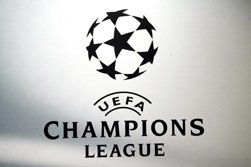 Although qualification for the knockout stages looks unlikely for both teams, Club Brugge coach Jan Ceulemans has set his sights on a place in the UEFA Cup.
"It's a very important game – if we win then we will definitely play European football after the winter," Ceulemans said.
"But it won't be an easy game. Rapid could have won two weeks ago. It might help us that for them it is not enough to draw, they have to win and of course that will create space and openings for us. If we win we should stay realistic – we have to look at it match by match and see how the other teams get on before we think of qualifying for the next phase."
Ceulemans confirmed that 35-year-old Gert Verheyen will start alongside Balaban and Javier Portillo, meaning Norwegian forward Rune Lange who has returned after a calf injury, will take a place on the bench.
Rapid coach Josef Hickersberger will ask his players to cope with the loss of midfielder Andreas Ivanschitz, who is out with flu.
"He is a key player but football is a team game and it's up to the other players to compensate for his absence."
First-choice goalkeeper Helge Payer (achilles) and defender Jozef Valachovi_ (tendinitis) are also out.
"I expect an interesting game with two teams that want to score goals," said Hickersberger.
"We have to win to try and get a UEFA Cup place but it will be a tough task. Brugge start as favourites as they beat us in Vienna, but we play better in away matches."