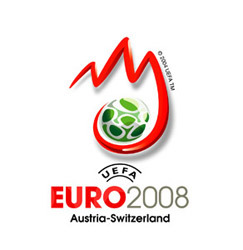 See the ever-changing outright betting as we sift through the opening Group games!
Group A
Czech Republic v Turkey – Geneva – Kick-off: 19:45
Group A concludes with Turkey meeting the Czech Republic in a winner takes all encounter in Geneva.
Both sides have won one and lost a game and with the teams sharing an identical goal difference, they will find themselves involved a penalty shootout if the scores are level at the end of the 90 minutes.
Turkey coach Fatih Terim says his side, who have never beaten the Czech Republic, intend to "reverse the tide" tonight.
"I have checked the statistics and they are not very favourable to Turkey," Terim said. "Our aim is to reverse the tide and ensure that we're in the last eight. I know we are good enough and believe the time has come for us to beat them."
Terim is eager to avoid the lotery of penalties and claims his team will not be practising spot-kicks.
"I am sure neither side wants this game to go to a shoot-out," said Terim. "I have not prepared my players for penalties. It is not a situation you can plan for. I didn't do it for the UEFA Cup (when his Galatasary side beat Arsenal on penalties) and I won't be doing it now. We want to win in 90 minutes."
Terim, who confirmed that both Emre Belozoglu (hamstring) and Tümer Metin (groin) will sit out the match through injury, also announced his lineup to take on the Czechs.
Three changes have been made from the 2-1 win over Switzerland on Wednesday, with Emre Gungor replacing Emre Asik, with Mehmet Topal preferred to Gokdeniz Karadeniz and with Semih Senturk coming in for the injured Tumer.
In contrast, Czech Republic coach Karel Brückner has no injury worries and like Terim, he confirmed that his team will be playing to win tonight.
"We hope to continue our improvement throughout this tournament," he said. "It's a huge game – like a cup final – and we know we can improve, but I have no doubt my players will win this game and progress to the last eight."
Brückner, who is expected to keep the same starting X1 that lost to Portugal, refused to reveal who would step up to the mark in the event of the game going to penalties.
"We have players in our squad who are able to take responsibility if it comes down to that," he said. "But we plan to have won the tie long before that."
Czech keeper Petr Cech insists the side can put their disappointing form at the start of the tournament behind them and progress to the last eight.
"It doesn't matter how we played before or how they played before, now it's another game, another occasion," he said. "Everything is at stake. Only one of us can advance and that's how we have to take it."
And having lost to Italy in the last group game at the 2006 World Cup, Cech is desperate to avoid a repeat, saying: "I don't want to experience such a disappointment again."
See the ever-changing outright betting as we sift through the opening Group games!