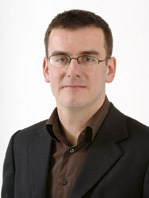 Click here to compare Euro 2008 betting odds!
First Italy, then Germany, now France. The big names are being humbled and Euro 2008 is being hailed as a tournament to saviour. Steady on.
For the moment, at least, defences are looking vulnerable. Even the tournament's most exciting team, Holland, have a defence underpinned by those defensive giants Andre Ooijer, Khalid Boulahrouz and 33-year-old Giovanni Van Bronckhorst.
The defence of the other outstanding team of the first two rounds, Portugal, is commanded by two centre-backs, Pepe and Ricardo Carvalho, whose tendency to stroll forward, discarding their defensive duties, leaves them vulnerable.
The lapses at the back – from established defenders like Gianluca Zambrotta – have meant goals for the taking, but the goal frenzy is unlikely to last. We saw a similar pattern in the group stages of the last World Cup, before things tightened up considerably in the knockout stages, with penalty shoot-outs looming.
Both the Dutch and the Portuguese are showing how effective a 4-2-3-1 formation can be at international level. The French have used such a system for some time, with considerable success in 1998 and 2000. But on Friday night, against Holland, the system failed to deliver. Jeremy Toulalan, in particular, struggled as one of the two defensive midfielders.
Part of the problem was that his partner, Claude Makelele covers the ground of two men, leaving Toulalan lost for a role. But France's Raymond Domenech made no changes to his midfield, while Dutch coach Marco Van Basten made a match-winning substitution by taking off his underperforming midfielder Orlando Engelaar at half-time, bringing on the outstanding Arjen Robben and moving Van Bronckhorst – a revelation at this tournament – into midfield.
I knew the Dutch were in town when I drove up to stadium in Bern and passed a car park full of camper vans. While the French won the anthems contest hands down – La Marseillaise is far superior to the Dutch anthem, with its bizarre references to the King of Spain – the Dutch fans were far noisier during the match. That was not surprising given that the men and women in orange occupied three-quarters of the ground.