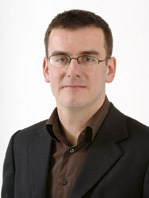 Chelsea's Nicolas Anelka leads the way for the golden boot this season with 14 league goals. See all the 2008/09 top scorer betting.
How will 2008 be remembered?
Certainly, as the year when Spain broke their international hoodoo, winning their first major tournament for 44 years and doing so in some style at Euro 2008. Egypt, too, reminded everybody of the strength of the north African game, despite almost universal predictions that the winner of the 2008 African Nations Cup would come from west Africa. And Argentina, inspired by Lionel Messi, provided a reminder that the Olympic Games football tournament is not an entirely fruitless exercise.
But it is a reflection of the shifting sands of the modern game that football's powerbrokers spent much of the year embroiled in matters related to club rather than country.
FIFA president Sepp Blatter led the howls of condemnation for the English Premier League's Game 39 plan. As 2008 progressed, UEFA president Michel Platini's calls for tighter regulation of club debts grew louder. Platini is right to highlight the bank-assisted financial strength of Europe's elite. But the situation is more complex than his analysis suggests.
Power is now concentrated in the hands of a small group of superclubs – European football's very own oligarchs, if you like. Their influence has been acquired through various means: wealthy owners, the acquisition of debt and, indeed, regular participation in UEFA's Champions League.
In Platini's homeland, Lyon have now won an astonishing seven successive league titles.
Elsewhere, Internazionale retained their Italian crown and Real Madrid won a second successive Spanish Liga. PSV's Dutch league victory was their seventh success in nine years while FC Porto celebrated their fifth Portuguese championship in six years. There was a different name on the league trophy in Germany, though. Step forward, Bayern Munich.
But football continues to produce some surprises – witness the emergence of Hoffenheim in Germany, Hull City in England and Leixoes in Portugal, and the (relative) success of CFR Cluj and Anorthosis Famagusta in the Champions League group stages.
But after the first all-English Champions League Final in Moscow, what price all four English teams reaching the semi-finals of the Champions League in 2009? Only the luck of the draw is preventing that total domination.
And the global financial crisis could yet force clubs under. The beautiful game is now also a dangerous game for those investors who came late to football in search of a fast buck.
In South America, financial pressures of a different kind have kept the continent's leading club competition, the Libertadores Cup, open to a wider range of challengers. Few would have predicted the success of Ecuador's LDU Quito at the start of year. And at the beginning of 2008, who would have predicted that Manchester City would be, on paper at least, the world's richest club?
The year ended with scandal unfolding in Spain and a reminder that football cannot ignore the threat of match-fixing. It is an issue to which we will no doubt return in 2009.
Chelsea's Nicolas Anelka leads the way for the golden boot this season with 14 league goals. See all the 2008/09 top scorer betting.