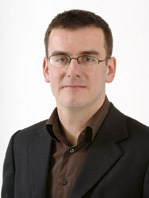 Less than 24 hours to go till Euro 2008 and judging by the conversations I've had with colleagues already out in Austria and Switzerland – who I meet up with tomorrow – there isn't much in the way of pre-tournament excitement. But that's not going to stop me making some rash pre-tournament predictions.
Given their record, both in qualifying and in previous finals, it is understandable that Germany are the tournament favourites, but their defence does look a little suspect. The selection of Jens Lehmann as first-choice goalkeeper, despite his lack of first-team action at Arsenal this season, also suggests that Joachim Low may be taking a different approach to his predecessor Jurgen Klinsmann, who benefitted from a selection policy that put form ahead of reputation.
The Germans should have no trouble coming through their group, but they may struggle after that. The other big favourites, Italy, look stronger, despite the loss of Fabio Cannavaro. Ironically, the big factor in the Azzurri's favour is their lack of success in this season's Champions League. One of the major reasons cited for Greece's success in 2004 – as well as the failure of the big five of Italy, England, France, Germany and Spain – was the freshness of their players, many of whom had spent the 2003-04 season as reserves at their clubs.
Fitness could also be a big factor in Russia's favour. Guus Hiddink's side are being tipped by many as dark horses and it is easy to see why. Hiddink's tournament record, with Holland, South Korea and Australia, goes before him. Add the UEFA Cup success of Zenit St Petersburg, which has given Russian football a huge psychological boost, and the fact that the Russians are in the middle of their league season, keeping legs comparatively fresh, and there are definitely shades of Greece four years ago.
As for other upsets, I fancy Romania. If you're of the betting persuasion, at 28-1, the Romanians look good value. Yes, they are in the toughest group, but Greece had a tough group with Portugal, Spain and Russia four years ago and in 1996, eventual finalists Czech Republic came through a difficult group containing Germany, Italy and Russia.
France, Italy and Holland will inevitably take points off each other, and I have a sneaky feeling that if the defensive-minded Romanians can hold Italy and France in their opening two games, they could beat the Dutch in their final match. Then anything is possible.