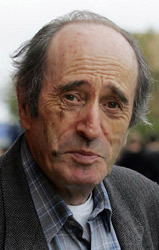 How bad are England; really? It was a time of sackcloth and ashes, much mourning in the public prints, after their dull display in Spain. England we were told were second rate, their World Cup hopes negligible, lacking in technique, style and talent, lucky to get away even with a 2-0 defeat.
Such a reaction, though I am no great admirer of Capello's team, seemed thoroughly exaggerated to me. Above all because he had to field a side without what are arguably his three best players: Steven Gerrard, Rio Ferdinand and Wayne Rooney. Take the best three players out of any side in the world, and what would you have left? Those three are among the finest of their kind here or anywhere else. Replacing Ferdinand, with his mobility, anticipation and strength both on the ground and in the air; was Matthew Upson. Not, surely by any measure a player of international quality.
True, he had had a very good game against Germany, but then everyone now does. Even the modest Norwegians beat them on their own ground the night England were struggling in Spain. Inspired by his early, somewhat fortuitous, goal against the Germans, Upson went on to play an effective, solid game. But there are memories of what a poor match he previously had against Belarus.
The absence of Gerrard, once again, meant that Capello was able, another time, to evade his problem of what one might call the eternal dualism of Lampard and Gerrard. As we know he has so far, when it has arisen, refused to face it head on, preferring such shifts as playing Gerrard out on the left; where he will never stay for long, even if on his last sojourn there, he scored a spectacular early goal against Belarus. The absence of Wayne Rooney, arguably the most talented English player of his generation, could in no way be compensated. In form, he is simply without peers, certainly English peers, in our scheme of things.
Rooney in anything like form can win any game. You can still wonder whether, if he hadn't been kicked off the field so early in that Lisbon European quarter-final against Portugal in 2004, England would not have gone on to win. Such had been his explosive form in previous matches. In Seville, neither England front-runner, Emile Heskey, who probably shouldn't have been playing at all, thanks to his injury, nor Gabriel Abonlahor had a decent service. Perhaps it might have been better had Lampard been on from the first rather than, surprisingly, kept off the field till the second half. But neither of these strikers can be compared with Rooney.
At centre back, Phil Jagielka was doubly responsible for the first Spanish goal, first setting up Spain with a botched clearance, then being so easily eluded by the clever David Villa. Upson must take chief responsibility for the second Spanish goal, headed by Llorente, the substitute, from a corner without let or hindrance. In goal, David James made his almost statutory blunder, fumbling a deflected shot, but managing, fortunately, to grasp the ball before more harm was done.
Last Saturday at Portsmouth, I saw him celebrate his 536th Premier League game, with a splendid late save from Manchester City's Evans. The more commendable for the fact that he had been largely unoccupied for the rest of the game. But he could never be the ideal England goalkeeper, his great natural talent time and again undermined by his startling errors.
Never quite so alarmingly evident as in Vienna and Copenhagen, games after which he was lucky ever to be capped again. Yet who else is there? I was very glad to see that fine young keeper Ben Foster – well youngish, he will soon be 26. Ben Foster given a rare start by Manchester United at Derby; where last season one had seen him in spectacular form. Even though that was his first game for United of the whole season.
But United are awash with good goalkeepers, not least with that inextinguishable Dutch veteran Van der Sar, and one can only wish United again, as they have in the past, lend him elsewhere, enabling him to strut his stuff.
Of that flaccid England team in Spain, Shaun Wright Phllips was one of the very few to distinguish himself. Whether on the right wing in the first half or the left wing in the second, he was supremely versatile, fast and elusive in attack, admirably disposed to drop back to help his defence, to large effect. It was surely a pity that neither young flanker, Villa's Young and their so far uncapped James Milner, could not get on to use their pace.
David Beckham inevitably did play, but to give him his due, even if his 108th cap is something of a bits and pieces farce, he did this time play a complete half and supply a couple of inspired passes. That Milan have been prepared to pay so much for him is indeed a development in Beckham's high favour. Yet without pace or elusive guile, can he be the player Milan need?
***************
At Portsmouth last Saturday, the sub text must surely have been: Money Isn't Everything. Manchester City were pitiful. The main mystery being how Robinho, even if a hamstring tightened and Elano, who one had watched and admired, in such coruscating form for Brazil, at Arsenal the previous Tuesday, could be so feeble and irrelevant.
The green booted Robinho, who seemed uninterested in the proceedings, was eventually subbed. Elano stayed on the field but to no real purpose. All this compounded by the bizarre decision of Mark Hughes to play little Craig Bellamy up front on his own where he was predictably erased from the game by Pompey's two big central defenders.
Afterwards Hughes' attempt at an explanation was that he had wanted Bellamy to run down the sides of the centre-backs. A pretty faint hope at the best of times, surely, but when the plan so clearly didn't work, why didn't Hughes send on Evans, so much earlier than he eventually did? To partner an increasingly frustrated Bellamy who, near the end, with his swing at an opponent, could have incurred a red card.
As for Pompey, whom I have seen of late on a number of occasions, they solidified in defence under the temporary aegis of Paul Hart, the youth coach and once a powerful pivot with Leeds United. But one could surely have done without David James' public criticisms of Tony Adams. In which he airily brushed aside the fact that, hardly had Tony taken the job, than Pompey sold two of his finest in Jermain Defoe and Lassana Diarra. And he ignored the ineptitude of the Pompey centre backs at Fulham where one saw them split like a rotting banana, enabling Fulham to surge unworried through the middle.
Nor was there any mention of the shocking errors committed in the undeserved defeat by Liverpool, when Peter Crouch, in a moment of seeming amnesia, tried a 50 yard pass back to James, which didn't get there and resulted, eventually, in a wholly avoidable goal. That Adams had "lost the dressing room" seems plain, but there was no good reason to dance on his grave.
***************
Alluding again to the Brazil-Italy game, what a strange post match press conference there was with Italy's manager Marcello Lippi, when he freely confessed that his team – World Cup winners, remember – had been overawed by the Brazilian side. Overawed? When the Italy team contained such seasoned veterans as Cannavaro, Gigi Buffon, both full backs and Di Natale? Against a Brazil team which had been struggling in its own qualifying World Cup group, humiliatingly held 0-0 by Bolivia, not even on the dizzying heights of their capital, but actually on Brazilian soil?
True, the Brazil we saw in London was lively and adventurous, belying the previous hard criticism of Dunga, its manager, for his negative tactics. But surely even this was not enough to intimidate the azzurri? Whatever next?