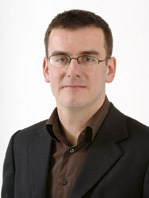 So, Michel Platini has finally come clean and admitted that Ukraine has huge problems with its preparations for Euro 2012.
The UEFA president has developed sharp political antennae since taking over from Lennart Johansson two years ago and has trodden a careful diplomatic line when challenged about Ukraine's ability to host the Euros in three years time. But he can no longer ignore the huge problems in Ukraine.
UEFA has named four Polish cities – Warsaw, Poznan, Wroclaw and Gdansk – as host cities for the 2012 finals, but one only from Ukraine, Kiev. Even then, Europe's governing body has refused to confirm that Kiev will host the Euro 2012 Final.
Speaking after an executive committee meeting in Bucharest, Platini said: "There are still many problems to be resolved in Ukraine. There are huge infrastructure problems.
"The final match will be held in Kiev only if specific conditions with regard to the stadium, airport infrastructure regional transport and accommodation are met by November 30.
"Kiev is OK according to UEFA's criteria for all matches leading up to the semi-final. But certain other criteria must be met to stage the final as well. If it's not Kiev it could be Warsaw."
Platini also announced that UEFA could go ahead with four Polish cities and only two from co-hosts Ukraine. The Ukrainian city of Dnipropetrovsk has been dropped as a venue in favour of Kharkiv, which must wait, along with Lviv and Donetsk, for approval later this year.
Platini added: "If the Ukrainian cities cannot fulfil the criteria by November 30 then we will organise Euro 2012 with four cities in Poland and two in Ukraine, and we will pick the second Ukraine city after Kiev from the best of the other three."
The possibility of the finals being taken aware from Ukraine entirely appears to have subsided, as has the threat of matches being hosted over the Polish border in Germany. But UEFA's decision is still a huge smack in the teeth for Ukraine.