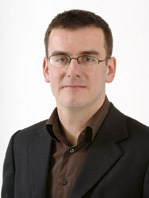 ROLE REVERSALS
Guess the identity of this leading Spanish Liga club. They're famous for trophy signings of world football's biggest's names. Last season was plagued by big egos in the dressing-room, as well as defensive weaknesses. The president's obsessed with promoting the club 'brand' around the world and they're just about to embark on a high-profile pre-season tour of Asia and the far east.
Not Real Madrid, but Barcelona.
In Thierry Henry, Barca have signed the player who will give their attack the cutting edge they lacked when Samuel Eto'o was injured for much of last season. But his arrival from Arsenal also suggests that Barca are in danger of embarking on their very own 'galactico' project.
There are plenty of issues for coach Frank Rijkaard to tackle. Last season, he struggled to keep a lid on dressing-room tensions between Ronaldinho and Eto'o. How will he handle the arrival of another major ego in the shape of Henry, a player whose rising influence in the Arsenal dressing-room may well have been the deciding factor in prompting Arsene Wenger to sell his favourite son? How will Henry fit into a forward line that already contains three of the world's best players, Eto'o, Ronaldinho and Lionel Messi? And how will Rijkaard cope with Henry's tendency to drift to the left, into the area normally occupied by Ronaldinho?
These were precisely the problems faced by Real Madrid during the 'galactico' project of former president Florentino Perez. The great irony, of course, is that Real Madrid won their first title for four years, ending their longest post-war period without a trophy, only after Perez.
In Barca's favour, though, they are signing the defenders (Eric Abidal, possibly Cristian Chivu) and defensive-minded midfielder (Yaya Toure) that Madrid, under Perez, failed to sign.
So plenty of questions for Barcelona to ponder over the next few weeks. At least with the sacking of Fabio Capello, their eternal rivals in Madrid have shown that they still have a strong claim to being the world's most volatile club. They won't give up the crown lightly.
****************************