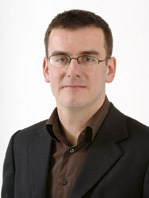 The Summer issue of World Soccer, our World Cup special, goes on sale in the UK today. An incredible amount of work went into producing the biggest issue – 164 pages – in our 50-year history.
We've eschewed player interviews in favour of speaking to the coaches. With the odd exception such as Peter Crouch, interviews with England players are now tightly controlled. Nearly all interviews with Wayne Rooney will have been approved by his agent and boot sponsor before publication. They call it copy approval, and they're welcome to it.
So we've gone for interviews with the World Cup coaches. The ease with which we spoke to them gives a good indication of how much pressure the different coaches are under. While the likes of Australia's Pim Verbeek and Denmark's Morten Olsen were happy to give out mobile numbers and arrange for lengthy telephone interviews, other coaches proved more elusive.
Brazil boss Dunga has refused all interviews until he names his squad next Tuesday. That is his way of dealing with the relentless calls for the inclusion of Ronaldinho and latest sensation Neymar in the squad.
Raymond Domenech has a terrible relationship with the French press, communicating only at official press conferences, but he invited our man in France, Howard Johnson, to a meeting in his Paris office. They talked for more than an hour, so we have only published a fraction of the interview in the magazine. We'll put more up online in the build-up to the tournament, along with more from the likes of Fabio Capello, USA coach Bob Bradley and others.
A peculiar case was North Korea, who responded with brief answers to emailed questions, but his replies revealed very little about the team from the secretive Stalinist state.
As the draw for the Asian Cup in Doha a fortnight ago, 15 of the 16 finalist sent their coaches and FA officials; North Korea sent two diplomats from their Kuwaiti embassy. In South Africa, FIFA will not allow the North Koreans to be so secretive.