Are you wondering what England's route to the Euro 2020 final at Wembley Stadium looks like?
England will play Germany in the Round of 16 at Euro 2020 on Tuesday. If they progress to the quarter-finals, they will face either Ukraine or Sweden. Beyond that, The Three Lions would come up against the Czech Republic or Denmark in the semi-finals at Wembley.
Are England through to the knockout stages at Euro 2020?
Even before their win against the Czech Republic on Tuesday, England had qualified for the Round of 16. The Three Lions picked up four points from their first two games to progress to the knockout stage early. That being said, Gareth Southgate will be pleased with his side's much-improved performance against the Czech Republic in midweek.
The Three Lions weren't at their best in the goalless draw against Scotland on Friday. However, Jack Grealish and Bukayo Saka were both drafted into the starting line-up earlier this week, and made a significant impact in the first-half. With Ben Chilwell and Mason Mount having to self-isolate until Monday, Southgate will have to assess whether they have retained enough match sharpness to be brought back into his thinking.
Who do England play next at Euro 2020?
England's 1-0 win against the Czech Republic on Tuesday saw them top Group D. As a result, they will now face the runners-up in Group F, Germany, at Wembley Stadium on Tuesday June 29 at 5pm.
Germany twice came from behind against Hungary on Wednesday to progress to the knockout stages from Group F. Leon Goretzka equalised with six minutes of normal time remaining to set-up a meeting with the Three Lions at Wembley Stadium.
What dates do England play in the Euros?
If you're feeling confident, here's a look at England's route to the Euro 2020 final at Wembley Stadium on Sunday July 11.
Round of 16
Tuesday June 29: England v Germany (5pm, Wembley Stadium)
Quarter-Finals
Saturday July 3: England v Sweden/Ukraine (8pm, Stadio Olimpico)
Semi-Finals
Wednesday July 7: England v Czech Republic/Denmark (8pm, Wembley Stadium)
Final
Sunday July 11: England v Belgium/Italy/France/Switzerland/Croatia/Spain
Did you miss out on World Soccer's Ultimate Euro 2020 Guide? You can get the inside track on every finalist by downloading a digital version completely free of charge by clicking here.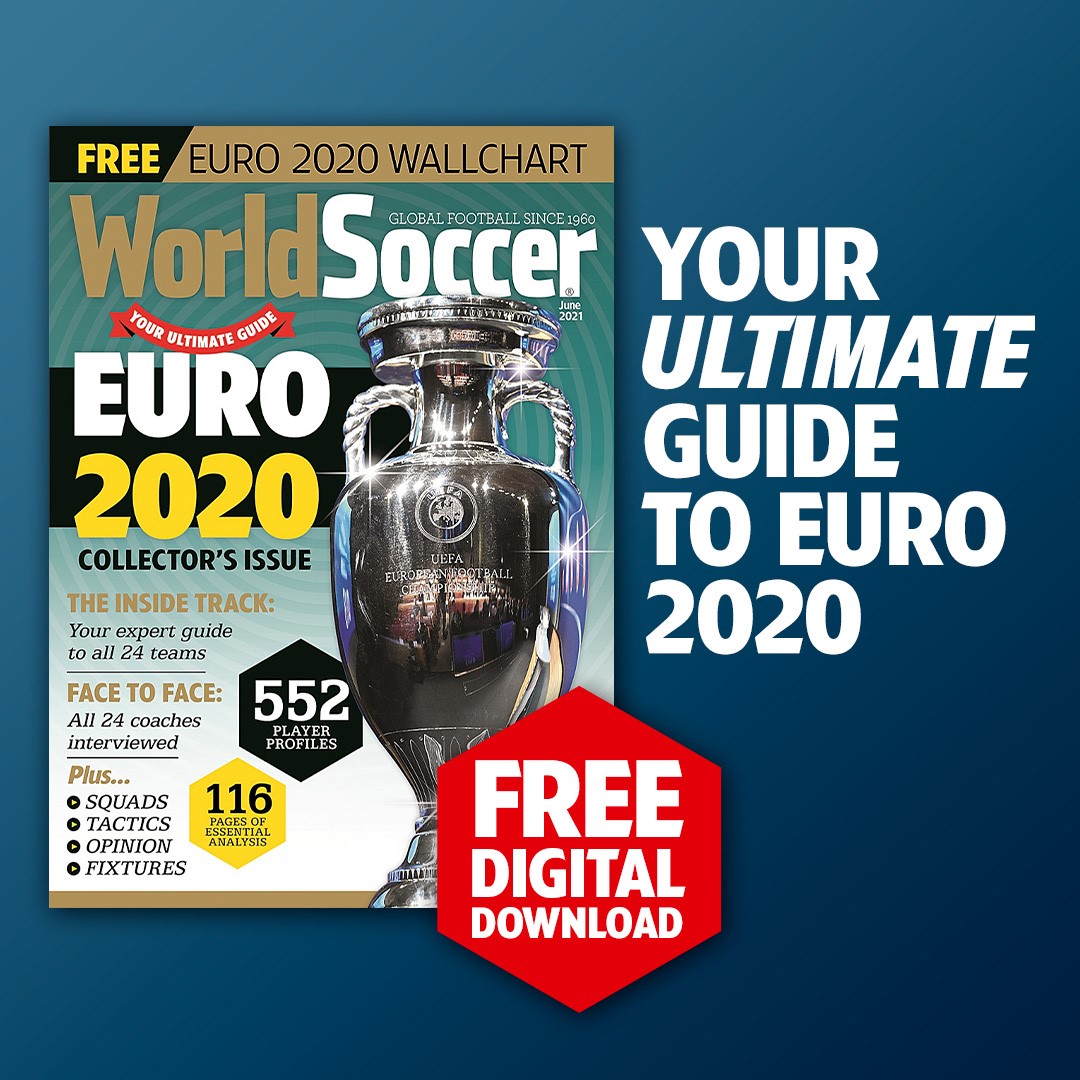 Don't forget that you can also keep up-to-date with all of our online coverage by clicking here.
Article by Sam Straw