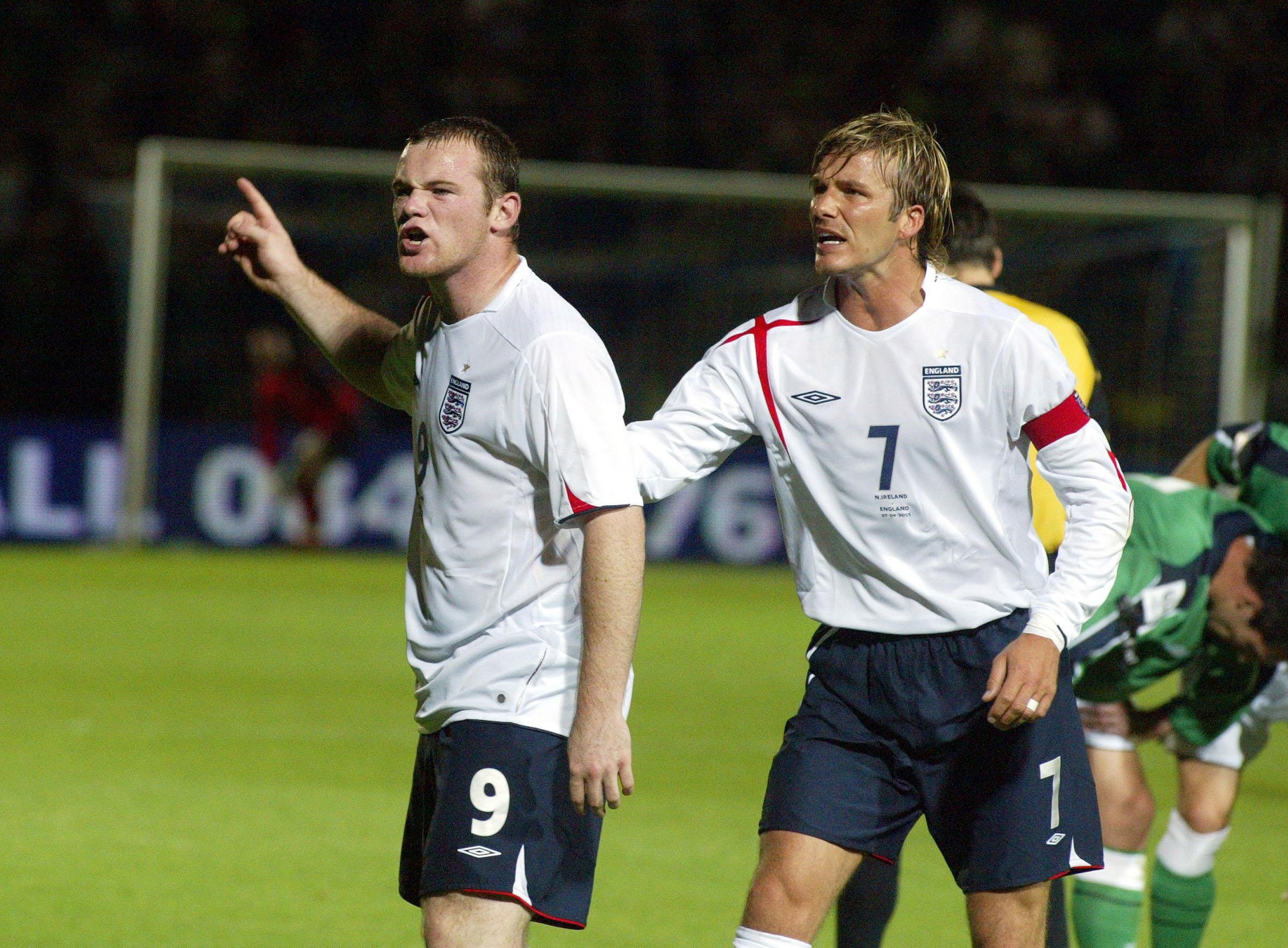 England captain David Beckham has dismissed reports that he has fallen out with Wayne Rooney following the country's 1-0 defeat to Northern Ireland.
The pair exchanged words after Rooney was booked whilst losing his temper, and reports suggested that the argument continued into the dressing room.
"Of course there is no fall-out," said Beckham. "Me and Wayne have talked a number of times in the last week.
"The whole thing has just been blown out of all proportion.
"Wayne is not just a team-mate of mine in the England side but he is a friend."
Rooney's temperament has been the subject of much discussion in the media after he was shown the red card against Villarreal for sarcastically applauding referee Kim Milton Nielsen.
But Beckham believes that at Old Trafford he has the perfect environment in which to flourish and sees himself as a role model for the young striker.
"I'd like to think I can be an example," Beckham continued.
"Wayne respects all the senior players in the England team and all the senior players respect the younger players.
"And he's got experienced players at United like Roy [Keane] that he can look up to.
"That's the sort of person he needs to follow.
"I am sure Sir Alex has got the situation in hand, he gave me a lot of support as did the players and the fans at United.
"I have always said that in terms of the support he needs he couldn't be at a better club.
"Alex Ferguson doesn't need me to tell him how to handle players. That's what he's good at, he looks after his players."