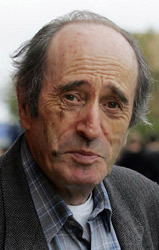 As non events go, David Beckham's 109th cap for England, thus notionally at least overhauling the proud record of Bobby Moore, must be high or if you prefer it, low – on the list.
One more depressing example of how Beckham so skilfully and shamelessly managed to be taken at his own excessive valuation. Wayne Rooney came on television to say how pleased that he and the other misguided lads were that Becks had achieved his spurious record.
Some weeks earlier, Bobby's generous but surely misguided second wife declared how pleased she was that Beckham was in sight of his so-called record. Yet does it really need to be repeated that Bobby won his 108 caps fair and square, most of them before the days when substitutes were allowed, some over 90 minutes others like the World Cup Final of 1966, after extra time with its 120 minutes.
True there has been some slight recent improvement in Beckham's record; he has actually played half a game in England's last two matches. But so many of his previous caps were spuriously won in the merest late, token appearances. Making one wonder why the supposedly demanding Fabio Capello allowed him to indulge himself and his dubious aspirations in such a way.
At Wembley last Saturday, Capello at the break took off Aaron Lennon, who had been playing ducks and drakes with the Slovakian left flank, and put on the one paced, one trick, Beckham. Who, to give him his due set up the unmarked Wayne Rooney to head a goal with a typically precise centre. But what else can he or does he do today; and why have Milan been so keen to keep him?
To add insult to injury, the use of Beckham meant that Wright-Phillips never got on the field at all, though he was arguably the best of England's generally flaccid side in Seville against Spain.
Beckham, we hear, means to carry on. No doubt he'd ultimately be happy to take the field in a wheel chair, but what earthly need is there for him when outside right is perhaps the least problematic of England's positions, with not only Wright-Phillips and Lennon but the dynamic Theo Walcott waiting in the wings. Or to go on the wing.
***************
At Cardiff, where I went last Saturday, quite a contrast between youth and experience. For Finland, the wily, inventive, influential indestructible 38-year-old Jari Litmanen. For Wales, albeit only as a second half sub, a player half Litmanen's age, in the shape of the teenaged midfielder Aaron Ramsey.
For Litmanen, once a star not only with Finland but with Ajax and Liverpool, no praise could be too high. He has battled his way bravely back from serious injuries, has, as his enthusiastic manager the Englishman Stuart Baxter told us, worked intensively training, with an accompanying physiotherapist.
As Baxter admitted, Litmanen, not unexpectedly, hardly has the pace to burst forward as he'd have done in his prime, but he still coolly commands the space and uses the space to prompt his attack. As, indeed, he did when his neat pass set up the Finns' first goal.
Ramsey, given the poverty of the Welsh performance in that second half, could hardly expected to excel. Toshack blamed it on weary legs (Bellamy exonerated) and stressed the fact that too many of the team – and alas Ramsey is very much among them – don't get regular games for their clubs.
Ramsey however had his sporadic moments and now and again showed flashes of the precocious enterprise one had seen and admired, when he played for Cardiff at Wembley in last season's FA Cup Final.
It looks, though, as if he made the wrong choice when he decided to go Arsenal rather than to Manchester United. In retrospect, the probability that United would for a season at least lend him back to Cardiff would at least have given him regular games albeit it in the Second (sorry, Championship!) Division. Even, all too significantly, when the dynamic Cesc Fabregas dropped out of the Arsenal side injured for so many weeks, it wasn't Ramsey who replaced him.
This is far too good and gifted a player to be wasted on the sidelines. What next, you wonder? A good case this, at last, for agents, or at least for one who can plead such a good young player's cause. But at least he started against Germany.
***************
'Clough, enough!" as Cassius Clay or Muhammed Ali dismissively cried when Brian Clough so briefly shared a platform with him before one of his London fights.
Since the release of the film based on David Pearce's controversial study in paranoia, The Damned United, there has been endless discussion of Clough himself and his disastrous though financially rewarding days at Leeds United.
Surely the salient question is why he ever went there at all and how he could possibly have expected to succeed at Elland Road. This, after comprehensively and even savagely excoriating Leeds' methods and dismissing what to him was their flawed success. How in the name of logic did he expect players so devoted, however contentiously, to his predecessor, Don Revie, to react?
Nor does one find attention given – save in a single sentence in a single article – to what happened when he left Leeds, to take over and utterly demoralise a Brighton team which proceeded, at the old lamented, Goldstone Ground, to lose 8-2 to Bristol Rovers, then to be defeated there, in the FA Cup, by Non-League Walton and Hersham.
Leeds in various reviews have been depicted as a ruthless team of cloggers, under Revie. Well, for some years they were, but they modulated beyond doubt into a highly talented, sophisticated, footballing side, famed for an infinity of passes shown on Match of the Day against bewildered opponents.
Don Revie himself, apparently, is shown in the film as dour and intransigent, but he was far more complex than that. If not as wonderfully humane, generous and admirable a person as his affronted son would have believe.
Hard to forget the verdict of Mr Justice Cantley, when Revie successfully sued the FA for his England manager's money – overbearing Sir Harold Thompson, for all his scientific brilliance, having mindlessly acted as judge and jury in the case – as "greedy and dishonest." Revie was both, and he was also at times ruthlessly corrupt.
Bob Stokoe, whose Sunderland Second Division team so sensationally beat Leeds in that Cup Final, went on record to say that Revie had previously tried to bribe him, to let Leeds win a game.
As a player, I hugely admired Revie, spectacular hero of the FA Cup 1949 semi final when, at Highbury, Leicester of the Second Division beat powerful Portsmouth. Alas, he missed the Final with a life-threatening nosebleed, victim of a blow from an opponent. But, seven years, later he was at Wembley to pull Manchester City's strings in the so-called Revie Final.
As a manager he was immensely thin skinned. He even once agreed to a debate with myself, a critic of his England managership, on BBC radio. Where I pointed out to him how puzzled I was: "You are the manager of the England team. I am a football writer on a newspaper."
When things went wrong with England, he simply walked out on them, to make money in Saudi Arabia. I used to categorise him as a man permanently afraid that one day he would wake up poor.
Still, the words "Cloughie likes a bung" (weren't they those of the tough little QPR owner, Jim Gregory, who also was the first to call him "Old Big "Ead") have rung down the years.
Finally, I don't for a moment believe that Clough himself would have made a successful England manager. His style, so superbly successful at Derby and Forest, was far too idiosyncratic and dictatorial for that.