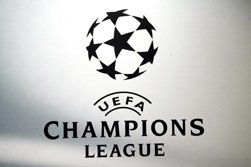 Lille coach Claude Puel has told his players to expect a backlash from Manchester United in Wednesday's Champions League Group D match.
United lost 4-1 at Middlesbrough, and travel to the Stade de France without several key players.
"Losing at the weekend will make them more determined," Puel said. "I'm not convinced it's a good time to play them. They have some big players out, but they still have plenty of top players available. It has all the ingredients of an exciting match and we hope to play our part."
Puel is taking heart from the goalless draw at Old Trafford and remains confident his side – who have yet to score in the competition – will soon find the back of the net.
"We're progressing with every game. We produced some nice approach play in Manchester, stringing together 14 or 15 passes, but didn't finish the moves off. That's something we're working on."
Puel is still without injured captain Stéphane Dumont, but otherwise has a full squad to choose from.
Meanwhile, United manager Sir Alex Ferguson believes pride could help his players recover from the ignominy of Saturday's defeat.
"The players were disappointed on Saturday," confirmed Ferguson. "They have their pride and don't take losing lightly, but they're lucky they have another important game on Wednesday. We need to win but I also want my players to start enjoying their football again."
United's cause is not helped by an injury list which includes Gary Neville, Roy Keane, Grabiel Heinze. Quinton Fortune, Ole Gunnar Solskjær, Ryan Giggs and Louis Saha. Also missing is Paul Scholes, who is suspended.
Wayne Rooney returns from suspension to partner captain Ruud van Nistelrooij in attack, while Ferdinand confirmed that Rio Ferdinand will play despite his recent poor form.
Subscribe to World Soccer – The essential football magazine