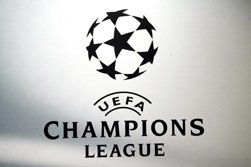 Schalke meet Fenerbahce knowing anything less than a win would damage Champions League hopes.
It has been a disappointing season to date for the German side; they trail Bayern Munich by ten points and are without a win in Europe.
Coach Ralf Rangnick acknowledges that a win is vital tonight.
"We must win here on Tuesday," said Rangnick. "We have put ourselves in a situation where we must win our two remaining home games to have any hope of progressing and therefore the match against Fenerbahçe is the first of two finals."
Rangnick could be without three key players at the Arena Aufschalke.
"Levan Kobiashvili, Søren Larsen and Rafinha are all suffering from knocks they picked up at Hamburg," he said. "I am pretty sure that Levan will be able to return but Søren and Rafinha are in real danger of missing the match."
Meanwhile, Fenerbahçe coach Christoph Daum is looking forward to returning to Germany.
"It is my first competitive match with Fenerbahçe in Germany and I am really looking forward to it. It is always special to return to my native country for a match," said Daum.
"We have played three fantastic games in the Champions League so far and I expect my players to keep up the good work," added the coach.
"I said before the first match against Schalke that we want four points from the two matches, but you can work out what that means after the draw in Istanbul."
However, Daum will be without Brazilian midfielder Alex, who was sent off for two bookable offences on Matchday 3.
"Things like that happen in football. We have had to replace players in the past and we will have to do so in the future," added Daum.
"We need a team effort to replace Alex and we need a team effort to win here. Every player in the squad has played and will play a part on Tuesday. It is our president's birthday on Wednesday and we want to give him the perfect present."
Subscribe to World Soccer – The essential football magazine