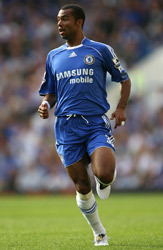 Tottenham are now a best price 14/1 for the Champions League after progressing past AC Milan last night…
England and Chelsea defender Ashley Cole will not be prosecuted for shooting a work placement student with an air gun, police have confirmed.
Cole allegedly shot student Tom Cowan on February 20 and Surrey police visited the Cobham facilities and interviewed club staff to get to find out moire about the incident last week.
Cowan, who is on a one-year work placement with the Premier League champions, has no plans to press charges against the star.
Cole, who reportedly did not realise the gun was loaded, shot him in the side with a lead pellet. Chelsea's medical staff reportedly treated the bleeding wound and he did not require hospital treatment.
Tottenham are now a best price 14/1 for the Champions League after progressing past AC Milan last night…
Take advantage of the sales by saving up to 36% on a subscription to World Soccer