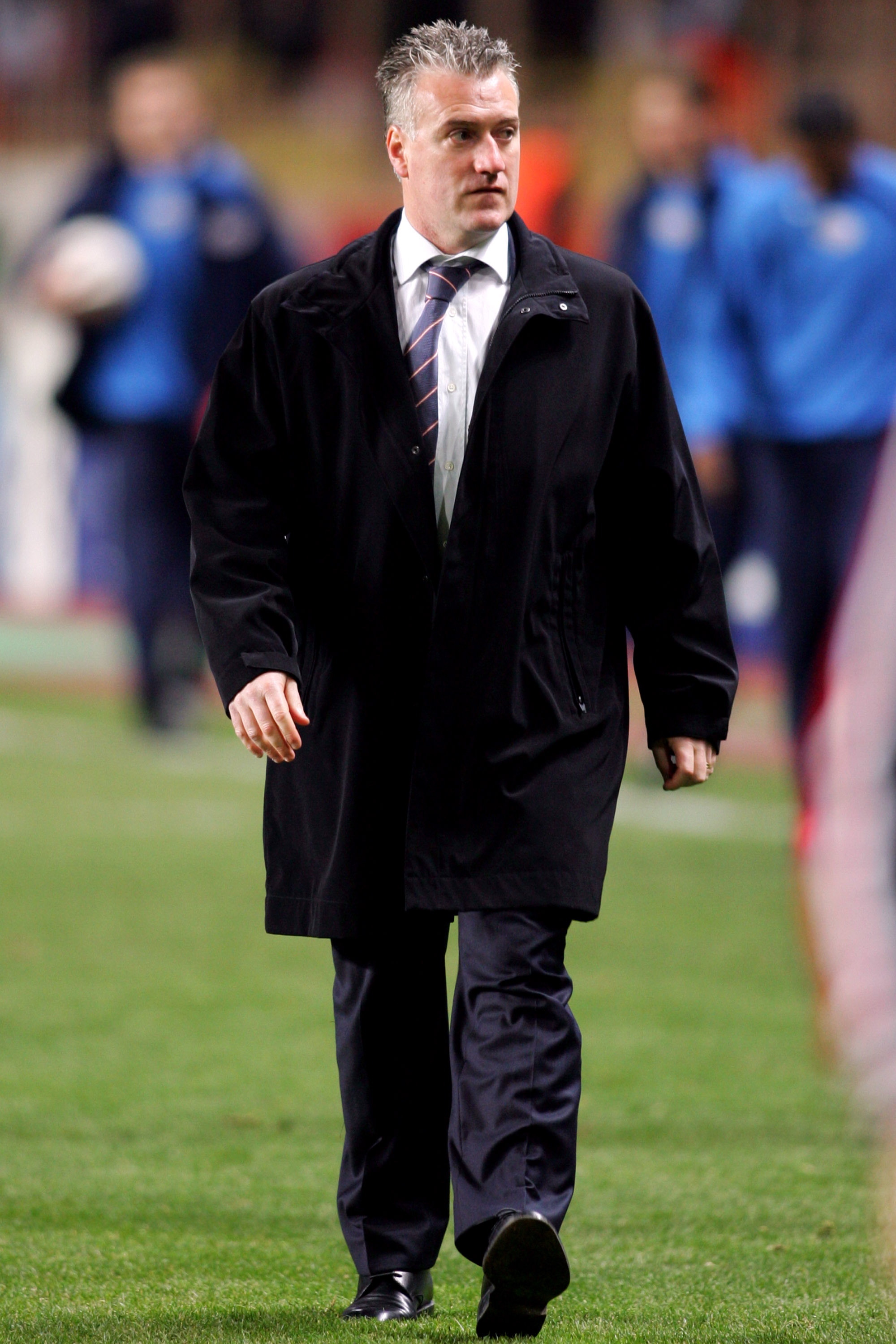 Didier Deschamps has resigned as coach of Monaco.
The club suffered a 2-0 home defeat to Rennes on Sunday and that proved to be the final straw for the former France skipper.
"It's his choice and we have to respect it," club president Michel Pastor said, adding that assistant coach Jean Petit would take charge on a caretaker basis.
The 36-year-old former midfielder took charge at the principality club in 2001, leading the team to three top three league finishes and a Champions League final in the past four years.
However, after a difficult start to the season, with Monaco failing to move beyond the qualifying rounds of the Champions League and winning only two of their first seven league games, Deschamps has decided to quit.
Last week he said Monaco were not a great club.
"Monaco are a good French club but not a great club because their means are limited and their results are not good enough," he said.
Pastor said he had expected Deschamps to stay.
"I'm a bit surprised because we had decided to carry on together but maybe that didn't suit him," he said.
Speculation over the identity of a successor has already begun, with former Sochaux coach Guy Lacombe and former Lyon coach Paul Le Guen regarded as strong candidates.
"We will take our time before making a decision," Pastor said.
Deschamps had been unhappy with the lack of investment over the summer and had been in conflict with Pastor in recent weeks.
Pastor played down the rift in an interview with L'Equipe at the weekend.
"There is no trouble between Deschamps and me," he said. "Perhaps he has got carried away.
"We meet on Tuesday and the trust is mutual. His words have not put the club in trouble.
"In Le Championnat, we aim for at least a place on the podium.
"In March, I spoke of being in the European elite going for domestic and continental titles and that is still the aim.
"In the summer, we went for some big name players. Milan Baros, Fred, Djibril Cisse – but we were outbid.
However, despite his verbal backing, Pastor accepted Deschamps's offer of resignation.
Deschamps guided Monaco to the UEFA Champions League final in 2004 but they lost out to Porto. However, a failure to qualify for this season's competition combined with a disappointing start to their current league campaign has convinced Deschamps to step down.