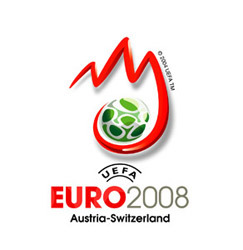 Russia are getting better by the game, & after seeing off Holland in the Qtr-finals confidence will be sky-high when they face Spain next. Click here for the latest match odds!
Russia v Spain – Vienna – Kick-off: 19:45
Just 17 days after meeting in Innsbruck in the opening game of Group D, Russia and Spain go head-to-head once again for the chance to meet Turkey's conquerors Germany in Sunday's final.
A hat-trick from David Villa helped Spain towards convincing 4-1 victory on that occasion, and his team will go into tonight's match in Vienna as favourites to win again and set up a final between two of European football's established giants.
However, there is no doubt that Guus Hiddink's Russia team have improved and gained momentum since then, a fact that was emphatically underlined by a deserved quarter-final defeat of Holland over the weekend. It is also apparent that Spain seem to have stood still since enthralling everyone in that first clash, and they have certainly failed to match the fluidity and verve of that performance in three subsequent matches. The feeling is that tonight's match will be a much closer affair and that not too much notice should be taken of the result in Innsbruck.
Despite this evidence in their favour, history remains against Russia in more ways than one. Tonight's clash will be the ninth time that two teams who have met in earlier rounds have squared up for a second time in the finals of either a World Cup or a European Championship, and the loser of the first game has only triumphed twice so far in the rematch. Including games under their former guise of the Soviet Union, Russia have only beaten Spain once in nine attempts – and have lost all three previous encounters at the European Championship finals.
Arshavin Factor
The reason for Russia's rapid improvement can be attributed to two factors – the fact that this very inexperienced side are learning about tournament football very quickly and the return from suspension for their last two games of their best player, the diminutive but devastating Andrei Arshavin.
With an aggregate of 503 caps between them, Russia are by far the most inexperienced team at the finals and have been thrown in the deep end by their wily Dutch coach. After almost drowning in a tide of Spanish flair and pace in the opening match they have gradually learned to swim, reacting superbly to Hiddink's urgings and tuition. Their inexperience is in direct contrast to their coach, for whom Euro 2008 is his fifth major finals tournament.
Playmaker Arshavin has generated more excitement and column inches with two performances than any other player at the competition and he has suddenly become European football's hottest property. Suspended for the first two matches, the Zenit St Petersburg man has put in two man-of-the-match performances since, scoring in both his appearances and using his relative freshness to devastating effect during extra time against the Dutch in Basle on Saturday night. If you believe the old adage that fast, effective counter-attacking football requires a clinical link between midfield and attack, then Russia are better equipped than most – in his matches so far Arshavin has displayed all the qualities of a rampaging surgeon.
He has drawn high praise from, amongst others, Arsene Wenger, and seems bound for a move over the summer, possibly to Spain or England. His pace, vision and close control has been a joy to watch, and his partnership with main striker Roman Pavlyuchenko is developing rapidly. The two forwards, and the goalkeeper, Igor Akinfeev, are three top class players worthy of a place in any squad in the world.
Hiddink, who will be hoping that suspensions to centre half Denis Kolodin and midfielder Dmitri Torbinski won't disrupt his team's momentum, believes that tonight's game will be very different to the one-sided affair two-and-a-half weeks ago.
"That 4-1 defeat was the first game in a tournament for many of my players," he argued when briefing the press on Tuesday.
"I'm amazed by how much progress we have made since then. We fell into the trap of gifting them three goals, but after a few analytical sessions we seem to have put things right. I am proud of putting Russian football back on the world map by progressing this far with an attacking style of play, but we're not finished yet."
Russian Threat
Spain's veteran coach Luis Aragones preferred to talk about the threat posed by the opposition rather than championing the virtues of his own players when he addressed the media himself in his own inimitable style on Wednesday afternoon. Russia's pace on the counter attack and their attacking flair seem to be worrying him the most, and he is expecting plenty of hard work from his pair of superstar strikers, David Villa and Fernando Torres, in Vienna tonight.
"I want to see Villa and Torres pressing the central defenders, not just shadowing them," he said.
"We will need proper, high-energy pressing, as we need to rob the ball from the central defenders as early as possible. I've rarely seen a team break from box to box with such energy and in high numbers, so pressing high up the pitch will be the key if we are to limit the threat that Russia will pose us."
Since their dazzling display in Innsbruck, the Spanish have failed to hit similar attacking heights. The much-envied pairing of Villa and Torres was neutralised quite comprehensively by Italy in their turgid quarter-final on Sunday and they will be hoping for more joy this evening, where they will be looking to take full advantage of the absence of Kolodin.
Despite their failure to break down the Italians, Spain at least showed that they have the stomach to scrap and battle – something that has been conspicuously lacking in more brittle Spanish teams of the past. The two centre backs, Marchena and Puyol, dealt admirably with the threat of Italy's bustling target man, Luca Toni, which was a valuable warm up for the similar yet more subtle threat posed by Pavlyuchenko tonight.
It was a threat that was contained effectively in Innsbruck, though Pavlyuchenko's meaningless consolation goal there and the presence this time of his partner-in-crime Arshavin will be sufficient to worry Aragones. The Spanish coach has already stated that the elusive Arshavin will not be man-marked, but with David Silva, Xavi and Andres Iniesta all possessing attacking instincts in the Spainish midfield much will depend on Villarreal's Marcos Senna. He will sit deeper than the others and will be hoping to subdue Arshavin and keep up his excellent form of the tournament so far. Against Italy he was easily Spain's most effective player, and he will need a performance of similar stature tonight if his team are to progress to Sunday's final.
"The key for us is to manage the ball and control the first half," predicted captain Iker Casillas, the goalkeeping hero of Sunday's shoot-out win over the world champions.
"Both teams had to play extra time to reach the final and if you keep the ball effectively you will expend less energy early on, which could be crucial for the latter stages of the game. I want to see our boys make the Russians run for possession. This is a unique opportunity for Spain and we must seize our destiny."
By Mark Robinson
Russia are getting better by the game, & after seeing off Holland in the Qtr-finals confidence will be sky-high when they face Spain next. Click here for the latest match odds!