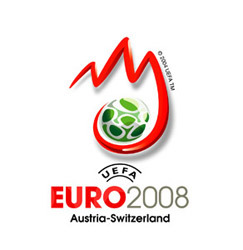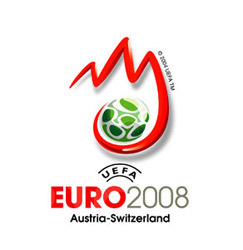 Click here to compare Euro 2008 betting odds!
Co-hosts Austria will open their Euro 2008 campaign against Croatia today with a mixture of anticipation and apprehension.
Delighted to be hosting the competition and enjoying a place in the finals of a major tournament for the first time since France 98, Josef Hickersberger's side have done little in the past two years to suggest that their particpation in Euro 2008 will be anything other than brief.
Ranked 92nd in the world by FIFA, Austria are under no illusion about their present status, but Hickersberger is confident his players will confound the doubters.
"I'm optimistic we're going to play well against Croatia," he said. "We have no injuries, all the players are 100 per cent fit and in good health, and they all believe in the possibility of creating a surprise. Our opponents are excellent and experienced, but we've set ourselves a goal. For the first time in 18 years, we want to win a match in a major tournament."
"We want to win this match and we have to win a match if we're to fulfil our goal of reaching the quarter-finals," he added. "We have three chances to do that, starting now, but as for our tactics, that will depend on the strengths and weaknesses of both sides."
The former Austrian international refused to name his starting XI and there has been conjecture as to which goalkeeper will start against Croatia. Alex Manninger and Jürgen Macho have both been tipped to start by local media, and Hickerberger joked that at least one of the newspapers had got it right.
"I will announce the lineup tomorrow before the match," he said. "But you can read the name of the goalkeeper in many newspapers. I hope they've got it right."
Austrian-Croatian Andreas Ivanschitz will definitel start in midfield, while Croatian-born striker Ivica Vastic will begin on the bench against the country of his birth.
Ivanschitz made it clear Austria will try to take advantage of a defensive frailty at the heart of the Croat defence.
He said: "Their central defence is vulnerable. With our fleet-footed strikers, we can hurt them."
Eduardo motivation
With Croatia defender Vedran Corluka shaking off a knock on his Achilles tendon, and fit to play, coach Slaven Bilic has no injury worries. Much will be expected of playmaker Luka Modric who will play just behind strikers Ivica Olic and Mladen Petric. They will look to provide the goals in the absence of injured striker Eduardo da Silva.
Despite the loss of the prolific striker, Bilic is not unduly concerned about a lack of firepower in his side.
"We're very motivated because of Eduardo," he said. "He's very popular with the other players. No one can replace him but we're confident of getting good results."
The Croats certainly go into the finals tipped by some as an outside bet to win the tournament. After topping qualifying Group E ahead of Russia, England and Israel, Bilic's side cannot be overlooked. They have also beaten Austria in all three meeting between the two countrues, including a 4-1 triumph in their most recent meeting two years ago.
However, Bilic was taking nothing for granted, adding: "We think we can go far. But right now, we're not even thinking about the second match. We're totally focused on Austria. The first match is so important in terms of confidence and our players are highly motivated and ready to go."