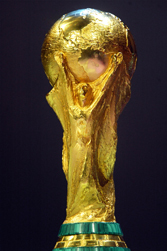 Fifa will announce the seedings for the 2006 World Cup finals later today in Leipzig.
Hosts Germany are guaranteed seeds and they will be joined by seven other countries in the top pool.
FIFA have yet to confirm the method they will employ to determine seedings, but in 2002 the seedings were based on performances at the previous two finals and a position based on Fifa world rankings.
The countries expected to be seeded are Brazil, Italy, France, Argentina, Spain, England and Mexico as well Germany.
Several countries have complained that the current system is unfair in that it rewards countries like Mexico and the USA, who have the advantage of facing weaker teams in their qualifying groups.
Fifa president Sepp Blatter said recently that several countries would not be happy at the outcome of the draw.
"I think the national teams of Holland and England have reason to be worried. Even Italy might not get a place," said Blatter.
The World Cup finals in Germany begins on 9 June 2006 and the final takes place in Munich on 9 July.
Subscribe to World Soccer – The essential football magazine