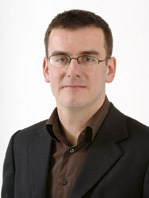 Click here to compare Euro 2008 betting odds!
It wasn't quite the firecracker that some people had predicted but Spain made history in Vienna tonight. The confidence imbued by the penalty shoot-out victory over Italy in the quarter-final carried Spain through to their first European Championship Final of the modern era.
An early injury to top scorer David Villa only served to emphasise Spain's collective attacking strength. The goals were spread around – between Xavi, Daniel Guiza and David Silva – as Spain took Russia apart for a second time this tournament.
Cesc Fabregas had had to make do with a place on the subs bench throughout this tournament as coach Luis Aragones found space for two strikers, Villa and Fernando Torres, at the expense of an extra midfielder.
It took an injury to Villa to bring Cesc into the action far earlier than expected, in the the 35th minute. Cesc's arrival meant Spain were mirroring Russia's formation, with a playmaker lurking behind the lone striker. But while Russia's little general Andrei Arshavin struggled to make a serious connection with his forward partner Roman Pavlyunchenko, Spain's attacking midfielders clicked.
Arshavin was a huge disappointment. Maybe the attention surrounding him, with a move to Barcelona mooted, had taken its toll. But just when a commanding performance would have sealed his status as the tournament's best players, he froze. He never found the rhythm that had destroyed Holland in the quarter-final.
Instead the breakthrough came in the 50th minute from Spain, for whom Cesc and Xavi were running the show. Iniesta danced his way into the area and found the forward run of Xavi, who arrived unmarked to meet the cross.
Russia coach Guus Hiddink wasted no time in changing his personnel. Bilyaletdinov and Sychev replaced Saenko and Semshov. But they could not break the Spanish stride. Prompted by Cesc, Spain pressed forward and were rewarded with further goals, from substitute Guiza and Silva, the Valencia midfielder who has quietly been Spain's most effective player of the tournament.
The convincing scoreline of their opening group match had flattered Spain somewhat. Russia had created chances in the first half in Innsbruck. But after the Spanish had gone ahead, Russia had been forced to chase the game, and Spain took them apart in a devastating final half-hour spell.
Tonight, Spain were in control from the start. On this form, and after Germany's mistake-laden performance against Turkey, Spain will start Sunday's Final in Vienna as worthy favourites.
******
There have been heavy thunderstorms here in Vienna. They delayed late afternoon and early evening flights into the city's main airport and prevented a number of fans from attending the semi-final between Russia and Spain. That probably explains the empty seats in the Spanish section of the Ernst Happel stadium, though UEFA's clampdown on ticket touts may also be having an effect. It's been easier to take action against the touts under Austrian law than Swiss law, which also helps to explain why the tournament matches in Switzerland were officially "sold out".
You can always tell when Russia are playing. The oligarchs fly in by helicopter and the fans arrive in their 4x4s. Before Russia's group games in Innsbruck, the local skyline was like a scene from Apocalypse Now. Roman Abramovich was, apparently in one of the choppers that landed near the Ernst Happel stadium. But no word on which players he fancies adding to Chelsea's squad for next season.
A Spanish colleague who is close to David Villa's family told me the Valencia striker would prefer to stay in Spain, but with Real Madrid concentrating on landing Cristiano Ronaldo and Barcelona after a different type of striker, he may have to consider a move abroad. England is the most likely destination, with both Chelsea and Spurs tracking him. Valencia's 40 million euro price tag is unlikely to put Mr Abramovich off.