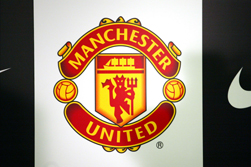 Northern Ireland face a huge test when Italy come to town for their Euro 2012 qualifier – see best odds on every market.
Manchester United have announced an operating profit of £100million, but an overall loss of £83.64million as a result of debt repayments.
The figures makes United the first English club exceed £100million in profit, but the losses will raise more question marks over the ownership of the club and in particular the amount being repaid in interest payments.
Interest payments on loans accounted for £40million, while there was also a sizeable one-off cost for the £504million bond issue earlier this year.
There have been rumours of a takeover bid at Old Trafford by the Red Knights group, but the Glazers have been unwilling to do business.
United will point to the commercial growth with an £11.5million increase in turnover to £81.4million, following the implementation of their "territory specific" approach.
Media revenues have also risen by £5.1million, to £104.8million, making it the largest area for the club now matchday revenues have fallen to £100.1million.
United's overall turnover is £286.41million. There was a huge reduction in revenue gained from the sale of players following the world record sale of Cristiano Ronaldo to Real Madrid in the summer of 2009.
Wages rose by 7% to £131.7million, while United's overall debt rose to £521.7million.
There is no mention within the accounts of any money being taken out of the club by the Glazer family to pay their £200million-worth of PIK notes that are now attracting interest at 16.25%.
The club was bought by the US-based Glazer family for £800m in 2005. Critics have always argued that the family has saddled the club with massive debts, and this has led to protests by supporters' groups.
Many fans are continuing to boycott the team's traditional red shirts and scarves, and instead wearing green and gold, the original colours of Newton Heath, the amateur side which was founded in 1878 and went on to become Manchester United.
A group of wealthy Manchester United supporters known as the Red Knights also proposed making a takeover bid, but the glazers insist that they have no desire to sell.
Northern Ireland face a huge test when Italy come to town for their Euro 2012 qualifier – see best odds on every market.
Make sure you don't miss any of the last news and articles from World Soccer. Subscribe to World Soccer today and take advantage of our all 50th anniversary offer, saving up to 50%!