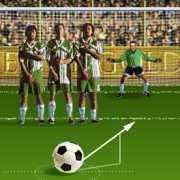 Real Madrid have urged England not to play David Beckham for full 90 minutes against Spain in Wednesday's friendly at the Bernabeu Stadium.
"There would be problems (if he plays a full game for England). I believe the most intelligent thing would be not to play more than 45 minutes," said Madrid coach Mariano Garcia Remon.
Real unexpectedly played Beckham for the whole of Sunday's 6-1 Primera Liga victory over Albacete after defender Ivan Helguera went off with a knee injury in the first half.
"We made him play 90 minutes although we were not expecting that to happen, and the injury to Ivan Helguera spoiled our plans a little," added Garcia Remon. "I am happy with his contribution."
"There would be a problem if he played 90 minutes in midweek," said the coach. "I think it would be better if he only played 45 minutes. There is still a little problem and he knows it as well.."
But Real's coach has warned that Beckham, who had been out of action for over a month with a cracked rib sustained in England's 2-0 World Cup qualifying win over Wales last month, could pay the price for doing too much on his return to fitness.
"The effort of 90 minutes today, which we did not expect, and 90 minutes on Wednesday, after a month without playing, he could really pay for," said Garcia Remon.