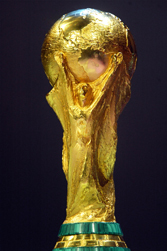 France v Italy
Kick-off 19:00 (BST)
Discuss this game on our new Forum
Germany are determined to give the home crowd something to shout about when they face Portugal in Saturday's third place play-off.
Jurgen Klinsmann's side are eager to finish the World Cup on a high after contributing much to the tournament.
Jens Lehmann has already confirmed that he is prepared to stand down to give former number one Oliver Kahn the chance to play.
Miroslav Klose, who has recovered from a calf injury, says winning the World Cup's bronze medal is more important than claiming the golden boot as the tournament's leading scorer.
Klose heads the scoring charts with five goals and can add to his tally on Saturday.
"It would be great to be top scorer because then at least one title would remain in Germany," Klose said.
"But everyone knows I am a team player and I am thinking only of the game."
Klinsmann said: "Klose will definitely play from the start. I hope he gets a goal or two to make sure."
"We want to give a good performance on Saturday to give the supporters something to cheer about.
"We wanted to be in Berlin for the big final but we have to settle for this mini-final in Stuttgart."
Germany captain Michael Ballack will miss the game with a knee injury, so that could see Torsten Frings pair up with Sebastian Kehl in the centre of midfield. Per Mertesacker is also out with a heel injury and his place in the centre of defence is likely to be taken by Robert Huth.
Portugal coach Luiz Felipe Scolari, whose defeat to France was his first loss in 13 World Cup matches, has the difficult task of motivating his players for the third place game.
Scolari is trying to lift his players after their semi-final defeat, saying his players have much to be proud of when they reflect on their performances in Germany.
"I would rather have been playing in the final," admitted Scolari.
"But we must be proud to have come so far. We will try to play a good game.
"It will be an encounter between two sides with coaches and players who respect each other."
Scolari thanked the Portuguese supporters for the way they have got behind the team.
"We must be grateful to all our supporters who never tired in their backing for us," added Scolari. "We are not going to let our heads drop because of this.
"We lost to a very good team and that's what football is like sometimes. Let's just thank those who supported us in Portugal and elsewhere in the world.
"We are proud and happy with our performances and it is a real pleasure to work with these players.
"We have to get rid of this melancholy, we still have a target.
"Third place at the World Cup is not to be sniffed at. We'll go on to the field with the same dedication we've shown so far."
The Portuguese have earned a reputation for diving as the tournament has progressed, and Saturday's game offers the team a chance to redeem their battered reputation.
Scolari will be forced to make changes to his defence, with Miguel ruled out of the game with a knee injury, so Paulo Ferreira comes into the side.
Also missing is Ricardo Carvalho who is suspended after picking up his second booking of the knockout stage in the semi-final defeat to France. Carvalho's place could be taken by Marco Caneira.
Probable teams:
Germany: Kahn; Jansen, Metzelder, Huth, Lahm; Schneider, Kehl, Borowski, Frings; Podolski, Klose.
Portugal: Ricardo; Ferreira, Meira, Costa, Valente; Costinho, Maniche, Figo, Ronaldo, Deco; Pauleta.
Referee:: Tori Kamikawa (Japan)
Discuss this game on our new Forum