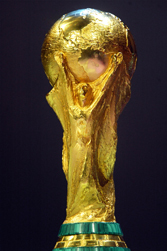 Spain v France
Kick-off 20:00 (BST)
Discuss this game on our new Forum
FREE £5 CD WOW! voucher for all new easyodds members, no purchase necessary. Click here to register now!
Spain meet France in Hanover in what is arguably the most eagerly awaited of the last 16 matches.
The game provides an opportunity to see whether France's aging squad possess the wherewithal to compete with a vibrant Spain side, who aside from Argentina, looked the best team in the opening phase.
Under coach Luis Aragones, much of the Spanish old guard was jettisoned, while for France, Raymond Domenech has placed his faith in the old-timers in the hope that they can recapture past glories.
Aragones is likely to make several changes to the side that began the tournament, with both Raul and Cesc Fabregas expected to start in place of Luis Garcia and Marcos Senna.
Aragones says he is confident his team will repeat the form of their early games.
Spain won all three group games, but after making wholesale changes, they looked less assured in the 1-0 win over Saudi Arabia.
"All respect to the French, but I am sure we will get past them to reach the quarter-finals," he said.
"France are a very good team but I'm convinced we will beat them. I believe we will get back to our best."
France's progression to the competition's latter stages has not been without its ups and downs as disappointing displays against Switzerland and South Korea, saw them require a two-goal win over Togo to guarantee qualification.
Against Togo captain Zinedine Zidane was suspended and Domenech has to decide whether to reinstate the veteran and in so doing, likely change France's formation to employ Henry as a lone striker with David Trezeguet missing out.
Eric Abidal returns from injury and he will almost certainly start in place of Manchester United full back Mikael Silvestre.
Domenech says his team have nothing to fear on the night.
"I don't make favourites or outsiders. We start the game 0-0, Fifa rankings make no difference, it's what happens on the pitch that matters," he said.
"If we aren't solid at the back we might as well prepare our ticket home.
"Spain have quality players and score a lot of goals but we know them well. We must find and exploit weaknesses."
Probable teams:
Spain: Casillas, Sergio Ramos, Puyol, Pablo, Pernia, Xavi, Alonso, Fabregas, Raul, Torres, Villa.
France: Barthez, Gallas, Abidal, Thuram, Sagnol, Malouda, Makelele, Vieira, Zidane, Ribery, Henry.
Referee:: Roberto Rosetti (Italy).
FREE £5 CD WOW! voucher for all new easyodds members, no purchase necessary. Click here to register now!
Discuss this game on our new Forum