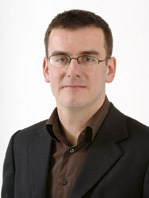 The latest issue of World Soccer is now on sale in the UK. This month, we preview the new campaigns that are about to kick off in the major European leagues. We've given the Premiership a wide berth in favour of in-depth analysis of France, Germany, Italy and Spain.
Of all the leagues, Italy looks the most intriguing, not least because of the return of Juventus to Serie A. Juve have made wholesale changes, signing a number of new players (Tiago, Iaquinta, Jorge Andrade) as well as tying old boys like Nedved and Trezeguet to new contracts. It's going to be fascinating to see how new coach Claudio Ranieri copes with the (already sky-high) expectations at Juventus.
One of the reasons that Juventus turned to Claudio Ranieri after the surprise resignation of Didier Deschamps was his salary demands (which were less than Gianluca Vialli's) and his track record of working on a limited budget. Indeed, the most stark difference between the Italian league and the English Premiership is how little Serie A clubs have spent in the transfer market compared with the English cash-rich clubs. How Lazio fans must be looking on in astonishment at the money being spent by their former coach Sven Goran Eriksson at Manchsester City.
Milan have been surprisingly quiet on the transfer front, though they are claiming to have won the race to sign Brazilian wonderkid Alexandre Pato. The European champions still have until August 31, of course, to sign a replacement for the underperforming Alberto Gilardino, but it does look as if they are resting on their laurels. Milan's lack of transfer market activity is puzzling, but it still should be an intriguing three-way fight between Juventus, Milan and defending champions Inter, who have bought modestly but effectively with the signing of David Suazo.
In Germany, it's hard to see past Bayern Munich, who have broken with convention and splashed out £50million on new signings in a bid to return to the top of the Bundesliga. They have bought well, with proven goalscorers in Luca Toni and Miroslav Klose, and a genuine crowd-pleaser in Franck Ribery. Bayern will be the Bundesliga team to beat, and it will be a major surprise if they do finish on top next May. No pressure, then.
In Spain, Barcelona and Real Madrid have dominated the headlines, as ever, but Valencia and Sevilla should not be ruled out. Valencia were devastated by injuries last season but still qualified for the Champions League. They have held onto David Villa and, assuming they have better luck with injuries, should challenge for silverware. As could Sevilla, though it looks as if last season was their real chance of hitting the big time.
In France, Lyon have not had a smooth ride over the summer, despite their status as six-in-a-row champions. New coach Alain 'Reginald' Perrin has a chance to revive the reputation that took such a battering at Portsmouth, though it looks as if Marseille are going to mount their strongest challenge for some years, despite losing Ribery to Bayern.
All in all, there's everything to play. For a lot more on all the teams, see the August issue. It's the one with Del Piero and Juventus on the cover.
****************************