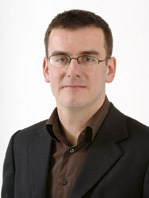 Kevin Keegan has reportedly been called in for talks with Newcastle owner Mike Ashley to explain comments that he made after Monday's defeat to Chelsea.
Keegan had admitted that Newcastle were "a million miles" away from competing with the Premier League's top four. That was not in the script when Ashley bought the club last year, but at least Keegan displayed a previously unknown capacity for realism.
For such an infectiously enthusiastic personality as Keegan to be doubting whether he can engineer an uplift in Newcastle's fortunes is a stark indication of how far the Premier League has stagnated.
Ashley has spent a lot of money and naturally wants a return for such a huge outlay, but he is in danger of outdoing Man City owner Thaksin Shinawatra in the unrealistic expectation stakes. At least the Newcastle owner is only reflecting the views of his club's fans, even if those expectations are unobtainable.
If Shinawatra thinks Phil Scolari – a man who has never coached a European club – can improve on Eriksson's record at Man City, then he is even more deluded than Ashley.
Part of the problem is the age-old one that we give coaches and managers too much credit when their teams perform well, and we blame them too much when things go wrong. Individuals such as Eriksson thus become the unfortunate lightning rods for the frustrations of their owners.
At Barcelona, the blame is shared around. There is no way back for Frank Rijkaard after last night's humiliation in Madrid, but his departure has been on the cards for some time. Pep Guardiola, currently coach of Barca's B team, is the favourite to replace Rijkaard next season, but sporting director Txiki Begiristain is the man who will conduct most of this summer's transfer deals (of which there will be many involving Barcelona).
Across Europe, many of this season's most successful teams will be changing coaches this summer. Internazionale and Roberto Mancini are on the brink of parting company, despite Mancini steering Inter to the championship success that had previously eluded them. Lyon are set to sack Alain Perrin despite a record seventh successive French league title, while Sef Vergoossen will be replace by Huub Stevens at Dutch champions PSV. In Germany Ottmar Hiztfeld will leave Bayern Munich to take charge of the Swiss national side having delivered the Bundesliga title during his short second stay at the club.
So maybe, just maybe, coaches are not as important than the likes of Ashley and Shinawatra think they are.
****************************