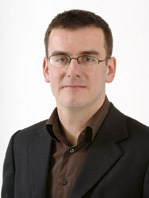 UNWELCOME GUESTS
An interesting story from Malaysia where Manchester United have been politely told to get lost by the Asian Football Confederation after the Malaysian dates on the club's summer tour clashed with the Asian Cup, which is being held in Malaysia in July.
United's popularity in Asia has always been trumpeted as one of the key factors in their enduring global appeal but the future of their entire summer tour of Asia now appears to be in jeopardy after AFC president Mohammed Bin Hammam called on the new Premier League champions to cancel their tour. "It is disrespectful to us and shows no solidarity within the football world," he said.
"Asia is giving them [United] so much money during the Premier League season, but this one month every four years they cannot afford to play? 'Cancel your tour'. That is the message from all the teams, coaches and players in Asia."
Malaysian FA vice-president Tengku Abdullah confirmed that the Malaysians agreed with the AFC edict. "If they want to come [to Malaysia] during that time they can't," he said. "The sanction has not been given by the AFC and we have to follow it. Manchester United cannot come to Malaysia during the Asian Cup. They will have to rearrange their schedule."
Where that leaves United's planned matches in Macau, Japan and South Korea remains to be seen, as those dates also clash with the Asian Cup, the most important date in the AFC calendar.
Sepp Blatter, in Kuala Lumpar for the AFA Congress, also sided with Bin Hammam, telling United: "You are welcome but please come at a time that is acceptable to the whole football family."
Not suprisingly, the official United website makes no mention of the problems brewing in the east, though there is the chance to win a trip to the club's Asian tour this summer. "In the event of the prize being unavailable we reserve the right to supply an alternative item of similar value," reads the small print of the competition. United marketing chiefs will already be looking at the alternatives.
****************************
Goal of the week has to be this effort by Andres Vasquez for IFK Gothenburg against Orebor in the Swedish Allsvenskan. It's also a strong contender for flukiest goal of the season. Or did he mean it?
See for yourself at http://www.youtube.com/watch?v=ltEaUSTiIZQ