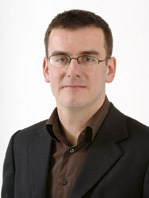 All the signs are that Real Madrid's pursuit of Cristiano Ronaldo will be the soap opera of this summer's European close season.
With a deal to sign Kaka agreed, thoughts in Madrid have turned to the next big signing. At the weekend, sports daily Marca published a starting eleven that returning Madrid president Florentino Perez would, in an ideal world, want to see in place at the start of the season.
Only two players featured in Madrid's final game of last season – goalkeeper Iker Casillas and left-back Marcelo – while Marca heralded seven possible new arrivals – Kaka, Cristiano Ronaldo, David Villa, Franck Ribery, David Silva, Xabi Alonso and Raul Albiol. Existing defenders Pepe and Sergio Ramos provide some semblance of defensive balance.
It all sounds entirely fanciful until you realise that Perez is deadly serious about recreating the galactico era of 2000-2006 – a period during which Madrid won the 2000 and 2002 European Cups but also, from 2002 to 2006, endured the longest trophy-less spell of their history.
"The big question now," according to Marca, "is whether it will be Ribery or Cristiano, or Ribery and Cristiano." A line-up with a midfield of Silva, Xabi Alonso and Ribery, behind a forward line of Kala, Villa and Ronaldo would be, says the paper, "a team to end the domination of Barcelona".
Surely a more pressing question than whether Ribery and Ronaldo can play together is whether Xabi Alonso can hold the midfield together with so many ambitious attacking talents tearing forward in front of him. The Makelele syndrome.
Perez does not seem too worried. He's too busy seducing the Madrid media into believing that he will assemble the dream team by the start of the
season. Nobody seems to be asking a simple question, namely how on earth are Madrid going to pay for all the proposed signings?
If Madrid were to land Ronaldo, it would surely be for a fee larger than the €65 million that is being reported that Madrid will pay Milan for Kaka. Perez claims to have a war chest of around €200 million euros for new signings. Such excessive expenditure could only be undertaken by borrowing more money. Such a move would take Madrid even further into the red, with greater debts than even those run up by the Glazers at Manchester United.
The difference is that Madrid's money is being guaranteed by sympathetic local banks and not by multinational, high-interest, high-risk hedge funds. But is it is still borrowed money, it is still "financial doping". Whether Perez is living on borrowed time is a question that will take months, probably years to answer.