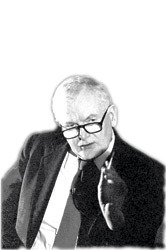 Twenty-six years ago I – and millions of others – got a pleasing glimpse of the future of football during the 1982 World Cup. The future was called Cameroon, the team in traffic-light colours – green shirts, red shorts and yellow socks. It was the green for go that dominated, as Cameroon delighted with a display of smooth flowing, attacking soccer played intelligently at speed.
This was what we'd been waiting for – the arrival of Africa as a world power – not the Arab countries of north Africa, but what is called sub-Saharan Africa. We'd had a preview eight years earlier, when Zaire played in the 1974 World Cup. But that had been a sorry affair, with Zaire losing all three games, including a 9-0 drubbing by Yugoslavia.
The travesty seemed to confirm what many felt, that the Africans were not ready for top-level competition. But one Zaire player did manage to join my World Cup immortals – defender Ilunga Mwepu. As Brazil rather lazily prepared to take a free-kick just outside the Zaire penalty area, Mwepu ran out of patience with all the manoeuvring. He burst forward from the wall and belted the ball 40 yards downfield. A hilarious moment, but one that unfortunately supported the view that Zaire were a bit of a joke.
Not so the 1982 Cameroonians. Their football was a joy to watch as the ball rolled smoothly from one skilled player to another. One could compare them only to Brazil, with the thought that here was a more muscular variety of the Brazilian game.
Cameroon drew all three of their games and disappointed only because they seemed to be more interested in going unbeaten than in forcing a win in their final group game against Italy. It finished 1-1, and it was Italy who advanced, at Cameroon's expense.
Cameroon were back in 1990, in Italy, where they caused a sensation by beating holders Argentina 1-0 in the opening game. They became the first sub-Saharan African team to advance to the second round of a World Cup, where they beat Colombia 2-1 in a vastly entertaining game, brimming with skilful, entertaining football. Cameroon marched on to face England in the quarter-finals. With only 10 minutes remaining, Cameroon – leading 2-1 and playing superb football – seemed set for a famous victory. But two late penalty-kicks allowed England – rather luckily – to win the game.
Never mind, the future still looked African. By 1990, Nigeria and Ghana had each won the Under-17 world title twice. In 1993 the Final was between the two, the first all-African final in a FIFA competition.
And, as it happened, the last. Surprisingly, the African blitz on world soccer ended. In the four World Cups since 1990, Senegal are the only African team to have reached the quarter-finals (in 2002). Meanwhile, the youth level successes have come under the suspicion that the teams were using over-age players.
Exaggerated promise
African soccer, in short, has clearly not lived up to its early promise. Why should that be? Partly, no doubt, because that promise was exaggerated, as so many new phenomena are. But the main reason for African football's failure surely lies within that football itself.
Looking back, the warning signs were there in 1990. When that win over Argentina has been stripped of its shock value, its true nature can be seen. It was a brutal performance by Cameroon, who roughed up Diego Maradona and had two players ejected. The same penchant for physical play and violent tackling undid Cameroon against England.
If there were any doubts about the problem, they were surely dispelled by Nigeria's performance at the 1994 World Cup. Here we had another beauty-and-the-beast performance. The Nigerians were skilful and majestic in brushing aside Bulgaria 3-0. It was a different story in their next game, when the rough-house element came to the fore. Again, it was Argentina on the receiving end: at half-time, the foul count was Nigeria 24, Argentina 2. Every Nigerian player except the keeper had committed a foul. And they were not all minor offences. The crowd roared in disbelief at Augustine Eguavoen's scything kick at Claudio Caniggia's legs.
This was much closer to an exaggerated version of the English ideal of "getting stuck in" than anything Brazilian. The trend since then would seem to confirm that thought. English soccer today has plenty of African players. It has pitifully few Brazilians.
Two of the more successful Africans in England are Chelsea's John Obi Mikel and Michael Essien, fearless, athletic players, with above average skills. But the relentlessly physical nature of their game seems always likely to brim over into the rough stuff.
But it's what is missing that most clearly defines the African players. There is very little artistry or subtlety in the play of Mikel or Essien. These are typically Brazilian ingredients. Given that Essien and Mikel are effective, even match-winning players, maybe they don't need those qualities. But when those qualities are absent, the football can be, is likely to be, monotonous. At Chelsea, Avram Grant has been called in to remedy just that fault. What Chelsea, and African soccer in general, need is a hefty dose of Brazilian artistry.