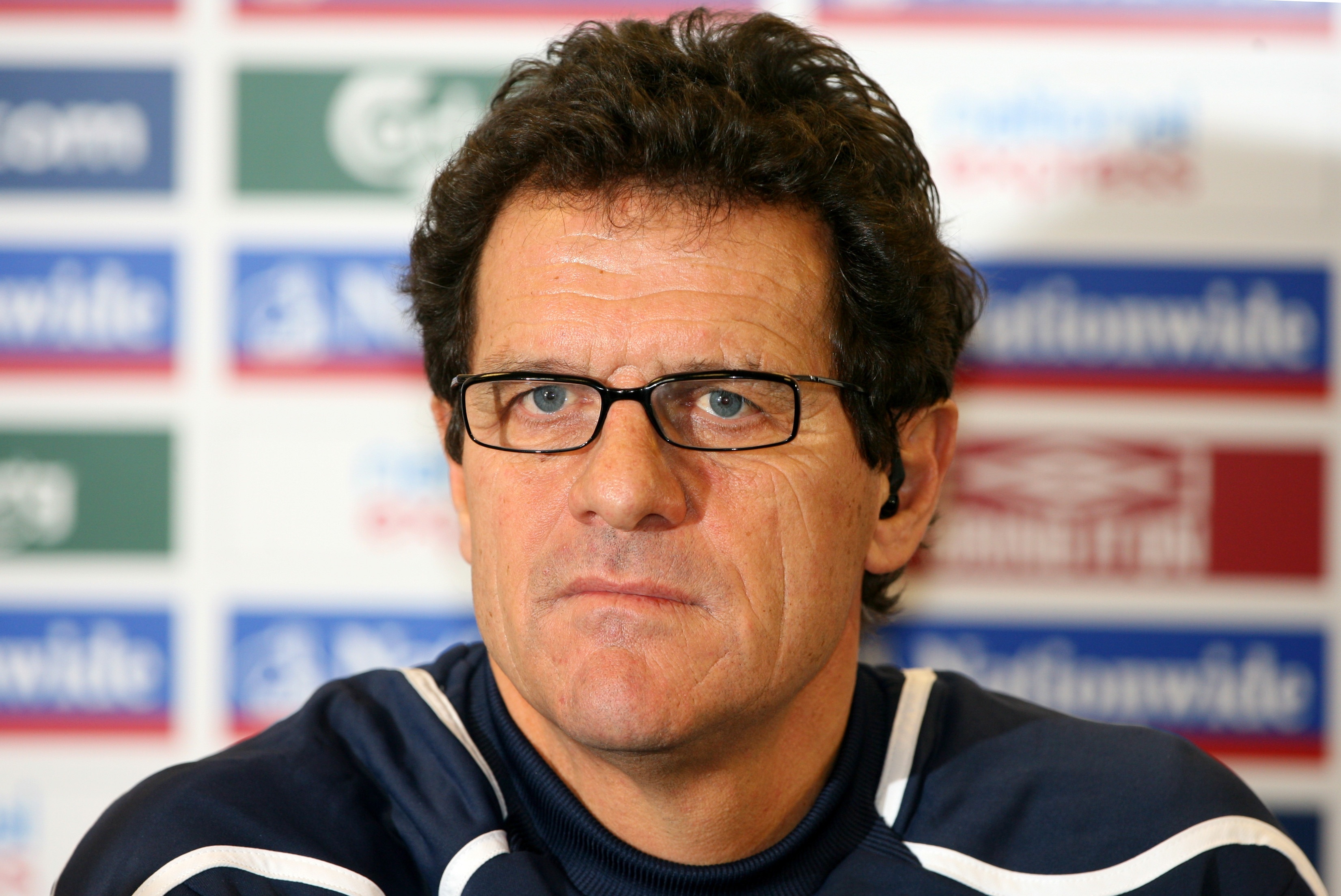 Fabio Capello's England face a tough trip to Croatia on Wednesday night and we have all the best big match betting.
Fabio Capello has admitted England are suffering from a crisis of confidence when they play at Wembley.
England face Croatia in Zagreb on Wednesday night in what is the first real test of Capello's reign.
Slaven Bilic's side beat England home and away during Steve McClaren's hapless reign as the England failed to reach the Euro 2008 finals.
England were jeered by their own supporters at Wembley during the 2-2 friendly draw against Czech Republic in August. The Italian feels that his players have been intimidated by playing at home and is happy that they are not in action in front of their own supporters.
"Croatia are a very strong team at home, but we have to play with confidence and without fear, because it is a very important game for us, it is a big game for the future," said Capello.
"We know that Croatia never lose at home. I think when England play at home at the moment, they are playing without confidence.
"I prefer to play away from England at this moment and I'm sure that the players will play well away from home.
"The fans are very important for us but we have to play better and we have to win so that they will follow us."
England's last trip to Croatia ended in a 2-0 defeat when they struggled to adapt to Steve McClaren's unfamiliar 3-5-2 formation.
Capello has urged his side to put that fixture out of their minds and look to the future under his new regime.
He added: "I know what has happened in the past but I always think about the future. This is a new game, a new season. The players know you have to not think about the last game. You have to focus on this game. It is a different game, a different team and a different manager.
"You have to play with courage. I have confidence in my team. I think we have played every game better and with more confidence.
"I know Croatia, all their strong points and weak points and I think tomorrow we will play well and try to win. It is impossible to play here with fear. We will try for a positive result.
"I have never in my career played for the draw, never. My idea is always to play to try to win, always.
"This game for me has always been exciting. I prefer this game to the one against Andorra. It is a tough game and you play against different players, different managers and the atmosphere is very exciting."
Fabio Capello's England face a tough trip to Croatia on Wednesday night and we have all the best big match betting.